Borobudur Rafting Adventure (3 Hours)
Rafting or whitewater rafting is a challenging recreational activity utilizing a raft to navigate a river or other bodies of water. This is usually done on whitewater or different degrees of rough water, in order to thrill and excite the raft passengers. The development of this activity as a leisure sport has become popular since the mid 1970s.
There are three temples in Borobudur. Mendut is the first. Pawon is second and main temple is Borobudur. The location of these three temples is in stright row separated by two rivers, symbolizing a holy river in India where the holy rivers also can be found there. So, many centuries ago, Indonesian have visited Indian or may be India visited Indonesia. This is the reason why Borobudur built in central Java. Separated by two rivers, and surrounded by five volvanoes.
The two rivers are ELO and PROGO.
The ELO has more debit that is very good for Rarting. Start point is around 5 KM from the Borobudur temple and end just nearby the Mendut temple. Normal rafting takes 2 to 3 hours. When you are very strong, you may take 1,5 hour only. But after, you will get rest one week ?!?!?!. So take this tour, book and join our team. Speak speak Java lah with our people !! Dont worry for you if not able to swim. No need lah. You just stay on boat. Listen to our instructor and do what he ask to you. If you have to swim, but cant swim, no problem, you will swim in the river and appear in the news paper next day … no no lah. Just joke!Like my good friend, lady Wulan Yekti, she cant swim but want to join rafting. Hah .. ok lah. Try and finally reach finishe line too. She said, the dream come true!. Pricing can be arranged upon request. Normaly per person but we can also provide per boat for maximum 5 person. 1 seat is left for our staff.
our guests' reviews at TripAdvisor
Terima kasih kepada BANG BUDI yang sangat ramah kepada saya dan isteri...Dan Bang Budi juga pandai mengatur jadual semasa saya di jogja Gua Pindul, Timang Beach, Borobudur ,Gunung Berapi, Gumuk... read more Pasir, Parang Tritis, Hutan pinus hobbit Dan lain2 Lagi.Bang Budi juga tahu makan di mana yg enak seperti pak pong sate kambing...inshaallah kalau panjang saya datang lagi

From Malaysia
Johor bahru

mohdhafeez90


4/13/2019

Percutian selama 4 hari 3 malam. Kami mengambil pakej transport & penginapan. Servis diberi sangat bagus. Driver kami, Supri sentiasa memberi idea & pandangan tentang tempat kami lawati. Tempat tinggal... read more kami juga sangat selesa & selamat. Berhawa dingin dan free flow water. Layanan owner Pak...Selengkapnya

hanannabilah


10/21/2018

Bersama Pak Tugi!! Best boleh berkomunikasi dengan baik. Sedia melayani kehendak perut kami. Menepati masa dan banyak memberi pesanan2 khas..sangat baik dan peramah.

Meander815943


9/17/2018

Nama driver: Pak Tugi

Kami di Jogja selama 4 hari dan Pak Tugi layan kami dengan sungguh baik! Kemana-mana kami hendak pergi, walaupun jauh, dia hantar kami dgn... read more senyuman. Dia membawa kami ke warung makan local yg sedap dan tidak ada ramai tourist. Layanan Pak Tugi memang first class dan kami rasa sangat selesa dengan dia.

Terima kasih sekali lagi, Pak Tugi, untuk layanan yg teramat bagus!

Yasmin dan Aqillah dari Singapura

lilliesanddaisies


7/28/2018
Get more ideas on what to do on the
Yogyakarta Travel Guide
Book
your flights to Yogyakarta
today.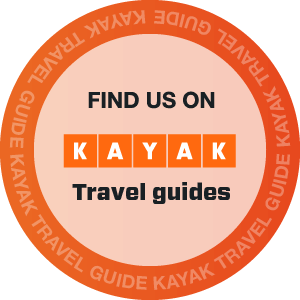 Java Heritage Tour
Java Heritage Tour is a local operator tour in Yogyakarta specialize in creating tailor made tours to your individual requirements and interests, ensuring that your holiday is exactly the way you want in affordable your budget.
Yogyakarta Tours| Private Tour | Hotel Reservtaion | Rent Car
+62 8191 5534 286
Email : agusrohmad@yahoo.com | contact@javaheritagetour.com
enjoy treveling with us
Thank you for visiting JavaHeritageTour.com If you need support, please Contact us.