Borobudur Sunrise Very Fantastic – I traveled all the way from Los Angeles to visit Borobudur. It was worth it. I did the sunrise tour and I suggest getting a guide to explain all the history. There is so much to learn about this intriguing place. The sunrise tour includes breakfast and they give you a nice gift at the end. I booked my tour with the Plataran- the hotel I stayed at.
There were not too many people when I did the sunrise tour so you can get great pictures without tourists. The weather is also was not as hot which was also nice. The only downfall on the sunrise tour was the fog. It took a few hours to clear to get good shots.
The rush of tourists came in around 9. There were many school field trips and the kids wanted to take pictures with us and practice their English. I think it may be a school project. I saw them following quite a few English speakers. It was cute but it can suck your time up if you are on a schedule.
There will be vendors at the end that have pretty unique items. You can bargain with them.
our guests' reviews at TripAdvisor
Percutian yg menyeronokkan. Tempat² yang menarik. Pemandu yg baik, peramah, penyabar. Tq mas Adi dan pak Agus. Semoga ketemu lg di lain waktu.

n0rhaslindaj


11/09/2018

Terima kasih banyak2 Pak Tugi bawa kami jalan-jalan pusing Yogjakarta. Servis terbaik termasuklah bawa ke tempat makan yang sedap2, peramah, menepati masa, dan bawa ke tempat2 menarik yg tiada... read more dalam itenari kami. #paktugiterbaik

Navigator816060


9/17/2018

Bersama driver Mas Budi. Senang untuk berurusan tanpa sebarang masalah. Tepat waktu dan mudah untuk bekerjasama. Percutian paling best untuk tahun 2018 , inshaAllah kembali lagi di lain tahun.... read more Dari Kelantan, Malaysia. #sepkitojangepecoh #bythelovechapters #anaisphotog

CivilQ2


1/01/1970

Nama driver: Pak Tugi

Kami di Jogja selama 4 hari dan Pak Tugi layan kami dengan sungguh baik! Kemana-mana kami hendak pergi, walaupun jauh, dia hantar kami dgn... read more senyuman. Dia membawa kami ke warung makan local yg sedap dan tidak ada ramai tourist. Layanan Pak Tugi memang first class dan kami rasa sangat selesa dengan dia.

Terima kasih sekali lagi, Pak Tugi, untuk layanan yg teramat bagus!

Yasmin dan Aqillah dari Singapura

lilliesanddaisies


7/28/2018
Get more ideas on what to do on the
Yogyakarta Travel Guide
Book
your flights to Yogyakarta
today.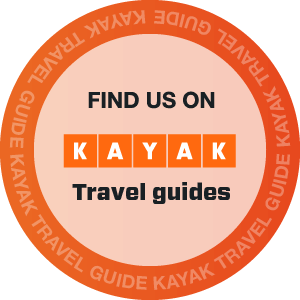 Java Heritage Tour
Java Heritage Tour is a local operator tour in Yogyakarta specialize in creating tailor made tours to your individual requirements and interests, ensuring that your holiday is exactly the way you want in affordable your budget.
Yogyakarta Tours| Private Tour | Hotel Reservtaion | Rent Car
+62 8191 5534 286
Email : agusrohmad@yahoo.com | contact@javaheritagetour.com
enjoy treveling with us
Thank you for visiting JavaHeritageTour.com If you need support, please Contact us.