Borobudur Temple Beautiful Wonder of the World – We went to Borobudur Temple joining the sunrise tour. At first we were quite reluctant because it is quite pricey. But since we haven't been and we didn't have time to do it so we did it anyway. And turn out to be really awesome !
We went from hotel in Yogya at 4am, got to the Manohara hotel at 5am and buy entrance ticket there. We went with a guide provided at the hotel, and they give us flashlight. It was cool morning but not very cold and no wind, so nice..
Going up the temple is rather scary for me who is scared of height.. but I managed to get on the top platform after several times taking a break to catch my breath. Some of the stairs are taller than my knee.
The scenery is so breathtaking, layers of cloud, mist, trees.. and when the temple is awaken by the kiss of the sunlight, birds are busy flying to catch dragonflies.. it was magical.
It turned out to be best decision we made. We recommend to take the sunrise tour for you to enjoy Borobudur temple to the fullest.
It was really tranquil people were whispering and we can hear the sound of the nature.. wonderful..
No screaming tour leaders on their loud microphones, no need to fight for the perfect picture spots, you can take your time looking at all the carvings without hundreds of school kids around you. The big groups started coming at around 7 and the tranquility disappears.
So, we did have to pay a lot, but the sunrise tour is hundred times worth it.
The only thing I miss was my sleep.
our guests' reviews at TripAdvisor
Pertama kali saya sampai di Indonesia..pertama kali juga saya dapat perkhidmatan terbaik dari En Budi! Saya suka sikap Pak Budi yang sangat menepati masa dan baik hati menolong saya... read more mencari telefon yang hilang dan jumpa kembali.. terima kasih! saya harap teruskan perkhidmatan yang sebagus ini..terima...Selengkapnya

Passport829711


10/25/2018

Terima kasih banyak2 Pak Tugi bawa kami jalan-jalan pusing Yogjakarta. Servis terbaik termasuklah bawa ke tempat makan yang sedap2, peramah, menepati masa, dan bawa ke tempat2 menarik yg tiada... read more dalam itenari kami. #paktugiterbaik

Navigator816060


9/17/2018

Terima kasih kepada BANG BUDI yang sangat ramah kepada saya dan isteri...Dan Bang Budi juga pandai mengatur jadual semasa saya di jogja Gua Pindul, Timang Beach, Borobudur ,Gunung Berapi, Gumuk... read more Pasir, Parang Tritis, Hutan pinus hobbit Dan lain2 Lagi.Bang Budi juga tahu makan di mana...Selengkapnya

mohdhafeez90


4/12/2019
Get more ideas on what to do on the
Yogyakarta Travel Guide
Book
your flights to Yogyakarta
today.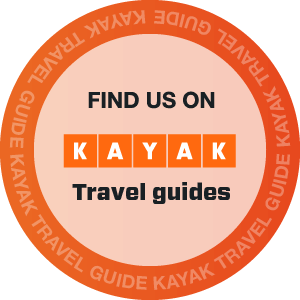 Java Heritage Tour
Java Heritage Tour is a local operator tour in Yogyakarta specialize in creating tailor made tours to your individual requirements and interests, ensuring that your holiday is exactly the way you want in affordable your budget.
Yogyakarta Tours| Private Tour | Hotel Reservtaion | Rent Car
+62 8191 5534 286
Email : agusrohmad@yahoo.com | contact@javaheritagetour.com
enjoy treveling with us
Thank you for visiting JavaHeritageTour.com If you need support, please Contact us.