Borobudur Temple A magical place best enjoyed at dawn – I am Indonesian and I have been here several times when I was a kid and what I remembered the most of my past experiences was it was very hot.
So this month when I went to Yogyakarta, i thought I'd give it a go to do the sunrise in Borobudur and it was amazing. It is more serene and peaceful and I get to appreciate more of this extraordinary creation.
This temple is a must for its architecture, art, religion, history and scenery.
That day it was cloudy, as predicted, so the sunrise did not show up until it was quite high next to Mount Merapi, but I loved it even more.
The lazy mist just refused to leave the trees in the lower ground and it was grey and white and felt so magical to me.
The sunrise ticket is more expensive though. I forgot how much is it the normal entrance ticket, but for the sunrise, which you have to get from a hotel next to the temple, Plataran, for foreigners and you get to borrow a torch, coffee or tea and two snacks (banana and one more local sweet cake) and a gift which is a little batik scarf.
My final point is, please wear something decent because it is a temple and people of different beliefs go there to pay respect.
our guests' reviews at TripAdvisor
Bersama driver Mas Budi. Senang untuk berurusan tanpa sebarang masalah. Tepat waktu dan mudah untuk bekerjasama. Percutian paling best untuk tahun 2018 , inshaAllah kembali lagi di lain tahun.... read more Dari Kelantan, Malaysia. #sepkitojangepecoh #bythelovechapters #anaisphotog

CivilQ2


1/01/1970

Pertama kali saya sampai di Indonesia..pertama kali juga saya dapat perkhidmatan terbaik dari En Budi! Saya suka sikap Pak Budi yang sangat menepati masa dan baik hati menolong saya... read more mencari telefon yang hilang dan jumpa kembali.. terima kasih! saya harap teruskan perkhidmatan yang sebagus ini..terima...Selengkapnya

Passport829711


10/25/2018

Nama driver: Pak Tugi

Kami di Jogja selama 4 hari dan Pak Tugi layan kami dengan sungguh baik! Kemana-mana kami hendak pergi, walaupun jauh, dia hantar kami dgn... read more senyuman. Dia membawa kami ke warung makan local yg sedap dan tidak ada ramai tourist. Layanan Pak Tugi memang first class dan kami rasa sangat selesa dengan dia.

Terima kasih sekali lagi, Pak Tugi, untuk layanan yg teramat bagus!

Yasmin dan Aqillah dari Singapura

lilliesanddaisies


7/28/2018
Get more ideas on what to do on the
Yogyakarta Travel Guide
Book
your flights to Yogyakarta
today.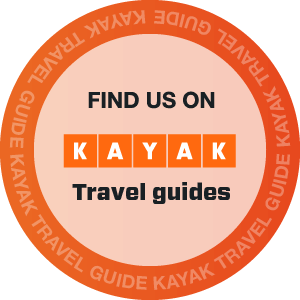 Java Heritage Tour
Java Heritage Tour is a local operator tour in Yogyakarta specialize in creating tailor made tours to your individual requirements and interests, ensuring that your holiday is exactly the way you want in affordable your budget.
Yogyakarta Tours| Private Tour | Hotel Reservtaion | Rent Car
+62 8191 5534 286
Email : agusrohmad@yahoo.com | contact@javaheritagetour.com
enjoy treveling with us
Thank you for visiting JavaHeritageTour.com If you need support, please Contact us.