Visit Borobudur Temple at Sunset which was Wxceptional – We were able to visit Borobudur Temple at sunset which was exceptional. While it was slightly raining, we were the only ones at the top… we had the entire temple to ourselves! We had heard that sunrise was the thing to do there but sunset was worth it just for the peace and quiet (and amazing views).
We did visit again in the morning around 9am and it was extremely busy. Of course, it's a beautiful site with an interesting history so it was good to see it in full daylight as well as at sunset.
Visit Borobudur Temple at Sunset
While there, we did the elephant rides which were fun but a bit silly. It's a 30 minute walk up a hill and back down. At the top of the hill you get a view of the temple. It was interesting but I wouldn't necessarily go out of our way again to do it.
We also did a horse cart tour of the nearby villages which was good as well. Again, maybe not worth all of the time but it was certainly interesting to see the villages.
As the breeze was very wonderful, we sat for a while facing west and enjoyed watching the sun slowly setting. We managed to take some wonderful snaps before they announced that the temple would be closing. A few minutes after, the guards were already going around and politely asked us to leave.
Witness the stunning sunrise or sunset over Borobudur, the largest Buddhist monument in the world
Beat the crowds during daytime and enjoy the magical sunrise or sunset view
Relax with the included hotel pick-up and drop-off
Be picked up from your hotel and head to the Borobudur temple which is the largest single Buddhist monument in the Southern Hemisphere. The journey will take about 1.5 hours and you can choose to go at either sunrise or sunset for a truly enlightening experience.
For the sunrise tour, leave at dawn when the air is fresh and as the mist begins to lift, the sun will surround the volcanoes and terraced fields, highlighting the stone reliefs and the many faces of Buddha.
For the sunset tour, you will leave in the afternoon. Entering the temple after closing time means that you will have the temple mostly to yourself as you will enter the temple. During this time you will feel how the atmosphere becomes serene, peaceful and quiet while witnessing the sunset from this magical temple.
After this trip, your friendly driver will take you back to your hotel in Yogyakarta.
You may check our guests' reviews at TripAdvisor
our guests' reviews at TripAdvisor
Terima kasih kepada BANG BUDI yang sangat ramah kepada saya dan isteri...Dan Bang Budi juga pandai mengatur jadual semasa saya di jogja Gua Pindul, Timang Beach, Borobudur ,Gunung Berapi, Gumuk... read more Pasir, Parang Tritis, Hutan pinus hobbit Dan lain2 Lagi.Bang Budi juga tahu makan di mana yg enak seperti pak pong sate kambing...inshaallah kalau panjang saya datang lagi

From Malaysia
Johor bahru

mohdhafeez90


4/13/2019

Percutian selama 4 hari 3 malam. Kami mengambil pakej transport & penginapan. Servis diberi sangat bagus. Driver kami, Supri sentiasa memberi idea & pandangan tentang tempat kami lawati. Tempat tinggal... read more kami juga sangat selesa & selamat. Berhawa dingin dan free flow water. Layanan owner Pak...Selengkapnya

hanannabilah


10/21/2018

Pertama kali saya sampai di Indonesia..pertama kali juga saya dapat perkhidmatan terbaik dari En Budi! Saya suka sikap Pak Budi yang sangat menepati masa dan baik hati menolong saya... read more mencari telefon yang hilang dan jumpa kembali.. terima kasih! saya harap teruskan perkhidmatan yang sebagus ini..terima...Selengkapnya

Passport829711


10/25/2018
Get more ideas on what to do on the
Yogyakarta Travel Guide
Book
your flights to Yogyakarta
today.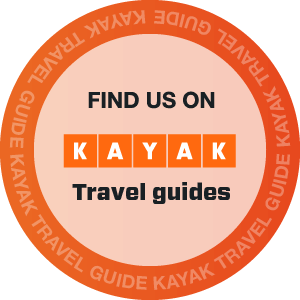 Java Heritage Tour
Java Heritage Tour is a local operator tour in Yogyakarta specialize in creating tailor made tours to your individual requirements and interests, ensuring that your holiday is exactly the way you want in affordable your budget.
Yogyakarta Tours| Private Tour | Hotel Reservtaion | Rent Car
+62 8191 5534 286
Email : agusrohmad@yahoo.com | contact@javaheritagetour.com
enjoy treveling with us
Thank you for visiting JavaHeritageTour.com If you need support, please Contact us.