Yogyakarta's Adisucipto International Airport (IATA: JOG), 8km east of town, is a small but busy mostly-domestic hub. There are frequent (every two hour) connections on Garuda, the national airline, to Jakarta (50 minutes) and 2-3 times a day (60min) to Denpasar, while other domestic airlines service both Jakarta and Denpasar, as well as major cities in Java, Sumatra, Kalimantan and Sulawesi. For international services, AirAsia connects Yogyakarta to both Kuala Lumpur and Singapore while Malaysia Airlines flies between Yogyakarta and Kuala Lumpur. Silkair and Tigerair also flies from Singapore.
There is a tourist information desk, ATM and taxi stand in the arrival hall. Official airport taxis are available for around IDR50,000 depending on your destination, pay at the taxi desk in arrival terminal and then head for the official taxi rank. Give the receipt to your driver, there is no need for any additional payment. It is about half the price to use a taxi dropping passengers off at the departure terminal – insist on using the meter, do expect to pay the IDR2,000 airport entrance fee, even though this has already been paid by the previous passenger on the way in. A departure tax of IDR35,000 (as of Jan 2011) is charged for domestic flights and IDR100,000 for international flights (Feb 2014), at least for international AirAsia flight there is no departure tax anymore (is included in the ticket price, Jun 2015).
There is a travel agent at the arrival hall in the airport called Arga Tour or other tour services in Yogyakarta like the competitive one Java Bali Trips. A 10-hours car hire inclusive of driver to Prambanan, Ratu Boko, lunch followed by a 2-hour drive to Borobudur cost around IDR500,000-IDR600,000. Good service and English speaking driver. Be sure to haggle, though the price will not drop much, any savings could go toward a more luxurious meal.
Yogyakarta airport is one of the two rail-connected airport in Indonesia, beside Kuala Namu in Medan, North Sumatera. Those arriving from (and departing into) the airport can take a Prambanan Ekspres regional train to/from Kutoarjo (west of Yogyakarta), Palur (just east of Surakarta) and several stations in between, including Tugu (just off Malioboro Street in Yogyakarta) and Solobalapan station at Solo. The station at the airport is just a few minutes walk from the terminal, with an air-conditioned underpass leading all the way to the platform for trains into Yogyakarta.
Bandar Udara Internasional Adisucipto (Adisucipto International AIrport), Jl. Solo km.9 Yogyakarta.
our guests' reviews at TripAdvisor
Pertama kali saya sampai di Indonesia..pertama kali juga saya dapat perkhidmatan terbaik dari En Budi! Saya suka sikap Pak Budi yang sangat menepati masa dan baik hati menolong saya... read more mencari telefon yang hilang dan jumpa kembali.. terima kasih! saya harap teruskan perkhidmatan yang sebagus ini..terima...Selengkapnya

Passport829711


10/25/2018

Nama driver: Pak Tugi

Kami di Jogja selama 4 hari dan Pak Tugi layan kami dengan sungguh baik! Kemana-mana kami hendak pergi, walaupun jauh, dia hantar kami dgn... read more senyuman. Dia membawa kami ke warung makan local yg sedap dan tidak ada ramai tourist. Layanan Pak Tugi memang first class dan kami rasa sangat selesa dengan dia.

Terima kasih sekali lagi, Pak Tugi, untuk layanan yg teramat bagus!

Yasmin dan Aqillah dari Singapura

lilliesanddaisies


7/28/2018

Percutian selama 4 hari di Jogja sangat bermakna untuk kami. Dengan bantuan tourguide, Supri dari Java Heritage kami dibawa ke lokasi2 yang menarik serta rumah-rumah makan yang enak-enak. Dengan harga... read more perkhidmatan yang berpatutan yang ditawarkan oleh Java Heritage, kami berjaya menamatkan misi percutian kami. Sepanjang...Selengkapnya

Camper671727


11/27/2018
Get more ideas on what to do on the
Yogyakarta Travel Guide
Book
your flights to Yogyakarta
today.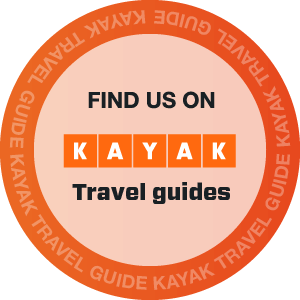 Java Heritage Tour
Java Heritage Tour is a local operator tour in Yogyakarta specialize in creating tailor made tours to your individual requirements and interests, ensuring that your holiday is exactly the way you want in affordable your budget.
Yogyakarta Tours| Private Tour | Hotel Reservtaion | Rent Car
+62 8191 5534 286
Email : agusrohmad@yahoo.com | contact@javaheritagetour.com
enjoy treveling with us
Thank you for visiting JavaHeritageTour.com If you need support, please Contact us.