Yogyakarta Travel Information Do's and Dont's
Discover-information Indonesia has several traditions and customs and it is best if you know them beforehand. Some of them are:
Even though hand shaking is deemed appropriate between men and women, bear in mind that a number of Muslim women prefer to introduce themselves to men by nodding their head, smiling, and clasping their hands without any physical contact.
Traditionally, when you greet someone, both hands are used when shaking, without grasping.
It is considered polite to make a phone call first before visiting.
Shoes must be taken off before entering a house or place of worship like mosques.
Usually drinks are offered to guests. It is polite to accept.
When eating, receiving or giving something, always use your right hand. Right index finger should not be used to point a place, items or people. Use the right hand thumb and fold the remaining fingers to be more polite.
Taking photographs of houses of worships is allowed, however permission should be asked first whenever possible, especially if you want to take pictures of the interior.
Most Indonesian Muslims do not consume alcoholic drinks and pork.
Hence, the tradition of proposing a toast to honor someone is not generally known.
Yogyakarta Travel Tips
Plan your budget and choose your destination carefully. Indonesia is vast—each region has its own quirks and possibilities. For instance, if you plan to have some adventure in rugged terrains, it's advisable to come on dry season for rains might make your paths muddy.
Make sure you find as many information as possible concerning Indonesia, especially about the visa.
Have sufficient cash ready, usually US$ is preferred. It can easily be exchanged in airports, hotels, banks or reputable money changers. Customs might ask you to show how much money you bring.
Dress sufficiently. If you are female, make sure you dress accordingly. Skimpy clothings in public area, save from beaches and pools, might warrant unwanted attention.
our guests' reviews at TripAdvisor
Nama driver: Pak Tugi

Kami di Jogja selama 4 hari dan Pak Tugi layan kami dengan sungguh baik! Kemana-mana kami hendak pergi, walaupun jauh, dia hantar kami dgn... read more senyuman. Dia membawa kami ke warung makan local yg sedap dan tidak ada ramai tourist. Layanan Pak Tugi memang first class dan kami rasa sangat selesa dengan dia.

Terima kasih sekali lagi, Pak Tugi, untuk layanan yg teramat bagus!

Yasmin dan Aqillah dari Singapura

lilliesanddaisies


7/28/2018

Seronok bercuti di jogja, ada mas budi bawa jalan2 ikut keselesaan kami, memandu cermat dan menjaga kami sekeluarga dengan baik.
Banyak tips dan story di kongsi sama.
Semua tempat menarik... read more dibawa, my son juga senang sama uncle budi.
Sampai jumpa lagi, terima kasih jadi juru photo nya

Jazzabellea


7/17/2019

Perjalanan percutian sangat seronok.tempat sangat menarik bersama mas adi ....seorang yg ramah.terima kasih jugak pada pak agus kamarnya sungguh selesa.makanan enak.tq pada pak agus dan adi.👍👍👍👍👍

lizajamaludin


11/09/2018

Terima kasih kepada BANG BUDI yang sangat ramah kepada saya dan isteri...Dan Bang Budi juga pandai mengatur jadual semasa saya di jogja Gua Pindul, Timang Beach, Borobudur ,Gunung Berapi, Gumuk... read more Pasir, Parang Tritis, Hutan pinus hobbit Dan lain2 Lagi.Bang Budi juga tahu makan di mana yg enak seperti pak pong sate kambing...inshaallah kalau panjang saya datang lagi

From Malaysia
Johor bahru

mohdhafeez90


4/13/2019
Get more ideas on what to do on the
Yogyakarta Travel Guide
Book
your flights to Yogyakarta
today.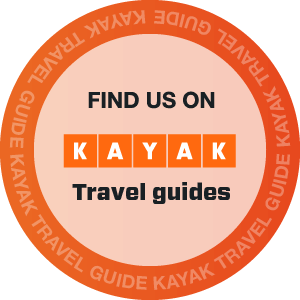 Java Heritage Tour
Java Heritage Tour is a local operator tour in Yogyakarta specialize in creating tailor made tours to your individual requirements and interests, ensuring that your holiday is exactly the way you want in affordable your budget.
Yogyakarta Tours| Private Tour | Hotel Reservtaion | Rent Car
+62 8191 5534 286
Email : agusrohmad@yahoo.com | contact@javaheritagetour.com
enjoy treveling with us
Thank you for visiting JavaHeritageTour.com If you need support, please Contact us.