Keraton Surakarta – also called the Kasunanan – was built in 1745 and is a must see for any visitor to Solo.  As you enter the grounds you will be immediately transported to a place where tradition governs daily life. While most of the woodwork in the keraton of Yogya is colored green, the dominating color in the court of Solo is sky blue. This is a unique cultural attraction not to be missed. Visitors to the palace are requested to wear a samir or red and gold ribbon around their neck as a mark of respect. Walking through the palace, stop and look at the huge mirror whose inscription invites the visitor to examine their soul before being received by the King.  You will see areas such as the keputren – an area reserved for the Sunan's (Kings) daughters and wives where the only man permitted to enter is the Sunan himself. Unfortunately a fire in 1985 has meant that some sections of the palace have been rebuilt. A new pavilion now stands following ancient descriptions, dominated by bold red and gold colors.
The Mangkunegaran palace is the other royal palace of Solo
The Mangkunegaran palace or Pura Mangkunegaran is the other royal palace of Solo. Set within lush gardens and European fountains, this palace was founded by a dissident prince, who in the 18th century, was awarded a portion of the Sunan's (King's) fiefdom to ensure he remained loyal to the Sunan. To symbolize the junior rank of the Mangkunegaran, the palace is set south of the Kasunanan palace.
The Mesjid Ageng or Grand Mosque is a magnificently large mosque in a unique design that blends Middle East and traditional Javanese architecture.  Originally built in 1750, the mosque has become bigger and more majestic as Sunans have made their own additions and renovations over the years. This remains a place of active worship and is still used for royal ceremonies and festivals such as the Sekaten. Visitors are welcome outside of prayer times but are required to dress respectfully, remove their shoes, and wash before entering.
For visitors traveling with children, take in the fun and excitement of the Sriwedari Amusement Park
with rides and entertainment sure to impress the young ones. The onsite theatre puts on nightly cultural shows including wayang kulit (shadow puppet performance) and wayang orang (live  theatre).
our guests' reviews at TripAdvisor
Perjalanan percutian sangat seronok.tempat sangat menarik bersama mas adi ....seorang yg ramah.terima kasih jugak pada pak agus kamarnya sungguh selesa.makanan enak.tq pada pak agus dan adi.👍👍👍👍👍

lizajamaludin


11/09/2018

Pertama kali saya sampai di Indonesia..pertama kali juga saya dapat perkhidmatan terbaik dari En Budi! Saya suka sikap Pak Budi yang sangat menepati masa dan baik hati menolong saya... read more mencari telefon yang hilang dan jumpa kembali.. terima kasih! saya harap teruskan perkhidmatan yang sebagus ini..terima...Selengkapnya

Passport829711


10/25/2018

Seronok bercuti di jogja, ada mas budi bawa jalan2 ikut keselesaan kami, memandu cermat dan menjaga kami sekeluarga dengan baik.
Banyak tips dan story di kongsi sama.
Semua tempat menarik... read more dibawa, my son juga senang sama uncle budi.
Sampai jumpa lagi, terima kasih jadi juru photo nya

Jazzabellea


7/17/2019
Get more ideas on what to do on the
Yogyakarta Travel Guide
Book
your flights to Yogyakarta
today.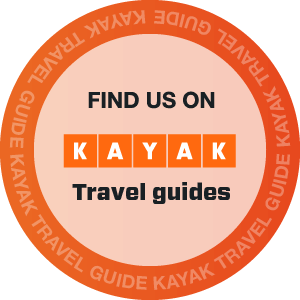 Java Heritage Tour
Java Heritage Tour is a local operator tour in Yogyakarta specialize in creating tailor made tours to your individual requirements and interests, ensuring that your holiday is exactly the way you want in affordable your budget.
Yogyakarta Tours| Private Tour | Hotel Reservtaion | Rent Car
+62 8191 5534 286
Email : agusrohmad@yahoo.com | contact@javaheritagetour.com
enjoy treveling with us
Thank you for visiting JavaHeritageTour.com If you need support, please Contact us.