Sukuh temple building gives the impression of a striking simplicity for the visitors. The impression gained from the temple quite different from those obtained from the major temples in Central Java, others, such as Prambanan and Borobudur. Even the shape of the temple Sukuh be similar to Maya in Mexico cultural heritage or cultural heritage Incas in South America. This structure will also remind visitors of its shape like a pyramid in Egypt.
The impression of simplicity caught the attention of acclaimed Dutch archaeologist W.F Stutterheim in the year of 1930. He tried to explain it by giving three arguments:
First, the possibility of the temple sculptors Sukuh not a mason but Persian carpenter from the village and not from the palace
Second, Sukuh temples made ​​with a bit hasty so less tidy
Third, the political situation ahead of time with the collapse of Majapahit as urged by the forces of Islam Demak is not possible to create a large and magnificent temple
The visitors who enter the main door and entered the gate will see the most distinctive architectural forms that are not listed but slightly tilted upright, shaped like a trapezoid with a roof on it. The stones that were in the temple is colored slightly reddish, because the type of stone used is a type of adesit.
our guests' reviews at TripAdvisor
Perjalanan percutian sangat seronok.tempat sangat menarik bersama mas adi ....seorang yg ramah.terima kasih jugak pada pak agus kamarnya sungguh selesa.makanan enak.tq pada pak agus dan adi.👍👍👍👍👍

lizajamaludin


11/09/2018

Percutian selama 4 hari di Jogja sangat bermakna untuk kami. Dengan bantuan tourguide, Supri dari Java Heritage kami dibawa ke lokasi2 yang menarik serta rumah-rumah makan yang enak-enak. Dengan harga... read more perkhidmatan yang berpatutan yang ditawarkan oleh Java Heritage, kami berjaya menamatkan misi percutian kami. Sepanjang...Selengkapnya

Camper671727


11/27/2018

Pertama kali saya sampai di Indonesia..pertama kali juga saya dapat perkhidmatan terbaik dari En Budi! Saya suka sikap Pak Budi yang sangat menepati masa dan baik hati menolong saya... read more mencari telefon yang hilang dan jumpa kembali.. terima kasih! saya harap teruskan perkhidmatan yang sebagus ini..terima...Selengkapnya

Passport829711


10/25/2018

Percutian selama 4 hari 3 malam. Kami mengambil pakej transport & penginapan. Servis diberi sangat bagus. Driver kami, Supri sentiasa memberi idea & pandangan tentang tempat kami lawati. Tempat tinggal... read more kami juga sangat selesa & selamat. Berhawa dingin dan free flow water. Layanan owner Pak...Selengkapnya

hanannabilah


10/21/2018
Get more ideas on what to do on the
Yogyakarta Travel Guide
Book
your flights to Yogyakarta
today.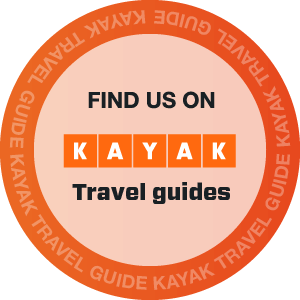 Java Heritage Tour
Java Heritage Tour is a local operator tour in Yogyakarta specialize in creating tailor made tours to your individual requirements and interests, ensuring that your holiday is exactly the way you want in affordable your budget.
Yogyakarta Tours| Private Tour | Hotel Reservtaion | Rent Car
+62 8191 5534 286
Email : agusrohmad@yahoo.com | contact@javaheritagetour.com
enjoy treveling with us
Thank you for visiting JavaHeritageTour.com If you need support, please Contact us.