Jeep Lava Tour Merapi Off Road Experience in Mount Merapi. This is one of the best experience in Mount Merapi. Only IDR  (to rent a jeep and all entrance fees), I can have 1-hour track visiting the effected area of eruption
The first place was the house that turned into museum to show us how the ASHES ONLY from the eruption can burn down the whole house and even melt down the tv, laptop, and glassware). If you are lucky enough (and yes we were lucky enough), you can meet the owner of the house and ask him to tell us more about the eruption, what happened, how it feels, and he will show you his personal pictures.
After that, we also visited the bunker that killed 2 volunteers because they were late to close the bunker door. But then again, the bunker wasn't build to take that temperature that literally turn the bunker to be the oven :((
It super sad to see it actually and imagine how did they feel there.. You also will see how the river, clear-water river, turn into pile of sand & dust with the majestic background of mount Merapi.
Jeep Lava Tour Merapi Off Road Experience in Mount Merapi
our guests' reviews at TripAdvisor
kunjungan saya ke yogjakarta bersama driver mas budi adalah yang terbaik dan best sekali.. maybe next time boleh berkunjung lg bersama dgn java heritage tour..

AdamZ1688


1/01/1970

Perjalanan percutian sangat seronok.tempat sangat menarik bersama mas adi ....seorang yg ramah.terima kasih jugak pada pak agus kamarnya sungguh selesa.makanan enak.tq pada pak agus dan adi.👍👍👍👍👍

lizajamaludin


11/09/2018

Nama driver: Pak Tugi

Kami di Jogja selama 4 hari dan Pak Tugi layan kami dengan sungguh baik! Kemana-mana kami hendak pergi, walaupun jauh, dia hantar kami dgn... read more senyuman. Dia membawa kami ke warung makan local yg sedap dan tidak ada ramai tourist. Layanan Pak Tugi memang first class dan kami rasa sangat selesa dengan dia.

Terima kasih sekali lagi, Pak Tugi, untuk layanan yg teramat bagus!

Yasmin dan Aqillah dari Singapura

lilliesanddaisies


7/28/2018
Get more ideas on what to do on the
Yogyakarta Travel Guide
Book
your flights to Yogyakarta
today.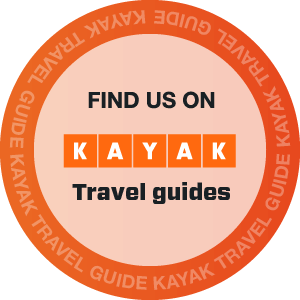 Java Heritage Tour
Java Heritage Tour is a local operator tour in Yogyakarta specialize in creating tailor made tours to your individual requirements and interests, ensuring that your holiday is exactly the way you want in affordable your budget.
Yogyakarta Tours| Private Tour | Hotel Reservtaion | Rent Car
+62 8191 5534 286
Email : agusrohmad@yahoo.com | contact@javaheritagetour.com
enjoy treveling with us
Thank you for visiting JavaHeritageTour.com If you need support, please Contact us.