Incredible Borobudur Temple and Quiet Rural Villages – It's nicer and cheaper to stay in Borobudur to visit this area rather than do as a day trip from Yogyakarta especially as an early start is best. A great driver with AC car is Mr. Agus Rohmad who speaks good English and knows everwhere to go around Borobudur and Yogyakarta – contact +62 8191 5534 286 or email agusrohmad@yahoo.com or contact@javaheritagetour.com
Best to visit Borobudur temple early in the morning to avoid the crowds, the extra price for a sunrise ticket may not be worth it in April as often cloudy but it does give you a few hours to see and take photos before hundreds of people arrive. Best to come Monday to Friday as less people and at the weekends more locals and school groups come and want to practice English asking basic questions, after the tenth time it's a bit wearying! Also be prepared to be continually asked to have a group photo or selfie with Indonesians, you can be asked many times.
It is worth a temple guide unless you have a good guide and you can rent umbrellas to keep off the sun/rain. You can go down and eat at the Manohara hotel within the temple grounds as a non-guest if you want to come back to the temple later. To avoid the endless tourist shops on leaving go straight ahead past the first exit after the museum and follow the next set of exit signs, its a lot shorter. The boat museum in the temple grounds has minimal English signage, the temple museum is a bit better and has a few interesting old photos both included in your ticket but could be a lot better.
If you are interested in Buddhist temples then Candi Mendut close by is worth a visit and cycling around the quiet villages is very nice, the traffic is not so busy nor fast. You can see a lot of rural activities or you can join a cycle tour if preferred and the local restaurants are much cheaper than the tourist ones on the main road back to Yogyakarta..
our guests' reviews at TripAdvisor
Nama driver: Pak Tugi

Kami di Jogja selama 4 hari dan Pak Tugi layan kami dengan sungguh baik! Kemana-mana kami hendak pergi, walaupun jauh, dia hantar kami dgn... read more senyuman. Dia membawa kami ke warung makan local yg sedap dan tidak ada ramai tourist. Layanan Pak Tugi memang first class dan kami rasa sangat selesa dengan dia.

Terima kasih sekali lagi, Pak Tugi, untuk layanan yg teramat bagus!

Yasmin dan Aqillah dari Singapura

lilliesanddaisies


7/28/2018

Percutian selama 4 hari di Jogja sangat bermakna untuk kami. Dengan bantuan tourguide, Supri dari Java Heritage kami dibawa ke lokasi2 yang menarik serta rumah-rumah makan yang enak-enak. Dengan harga... read more perkhidmatan yang berpatutan yang ditawarkan oleh Java Heritage, kami berjaya menamatkan misi percutian kami. Sepanjang...Selengkapnya

Camper671727


11/27/2018

Bersama driver Mas Budi. Senang untuk berurusan tanpa sebarang masalah. Tepat waktu dan mudah untuk bekerjasama. Percutian paling best untuk tahun 2018 , inshaAllah kembali lagi di lain tahun.... read more Dari Kelantan, Malaysia. #sepkitojangepecoh #bythelovechapters #anaisphotog

CivilQ2


1/01/1970
Get more ideas on what to do on the
Yogyakarta Travel Guide
Book
your flights to Yogyakarta
today.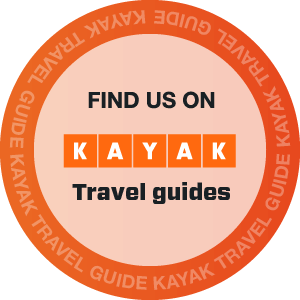 Java Heritage Tour
Java Heritage Tour is a local operator tour in Yogyakarta specialize in creating tailor made tours to your individual requirements and interests, ensuring that your holiday is exactly the way you want in affordable your budget.
Yogyakarta Tours| Private Tour | Hotel Reservtaion | Rent Car
+62 8191 5534 286
Email : agusrohmad@yahoo.com | contact@javaheritagetour.com
enjoy treveling with us
Thank you for visiting JavaHeritageTour.com If you need support, please Contact us.