Peaceful Go For Either the Sunset or Sunrise Tour – We stayed at Manohara Hotel which is located in the compound of Borobudur. If you want to visit Borobudur, I really recommend to stay at least for a night here and do the sunset or Sunrise entry for :
1. sunrise or sunset entry
2. Free 40 mins video on Borobudur. It explains the history and tells the carvings which makes what you see come alive
3. Peace and quiet without the crowd during sunset or Sunrise entry
4. It's free entry to Borobudur for as long as you stay here. We stayed 1 night and got entries for 2 days.
5. Separate entry so you don't get hassled by too many vendors.
We went for the sunset entry but we went earlier at 4.30pm. The crowd especially at the top where the stupas are, were noisy and it was quite crowded. But come 5.15pm, sudden calm descends with only 5 of us there.
The difference in the atmosphere was amazing. Definitely worth paying the extra. We were allowed to stay in until 6.20pm.
Our mistake. …we should have watched the video or visit the library before going in to pick up on the stories as we walked around it. The video is shown over and over again from 5pm-9pm, pretty much on demand basis.
But we are going in again to check out the carvings and see if we can spot what the video has shown us.
Unfortunately it was cloudy today so the sunset wasn't as spectacular but still beautiful especially when you are in such peaceful environment.
Sunset or Sunrise Tour – This is one place that you should not miss.
Do note that this is not recommended for those who has problem climbing steep stairs and strollers (it is really steep, some steps are slight slightly more than a foot high).
We walked out from the hotel turn left towards town. After the main Borobudur entrance, take a left. You will see a Juice Bar on the right. Really really good and cheap. Go get some. It's worth it.Prices stated on the wall so you won't get fleeced.
Keep going straight, you will see a BNI signage, right beside it, there is a stall selling fried duck and chicken. Really good. Not that cheap but reasonable. Make sure you taste the sambal (chilli paste)!
our guests' reviews at TripAdvisor
Seronok bercuti di jogja, ada mas budi bawa jalan2 ikut keselesaan kami, memandu cermat dan menjaga kami sekeluarga dengan baik.
Banyak tips dan story di kongsi sama.
Semua tempat menarik... read more dibawa, my son juga senang sama uncle budi.
Sampai jumpa lagi, terima kasih jadi juru photo nya

Jazzabellea


7/17/2019

Bersama driver Mas Budi. Senang untuk berurusan tanpa sebarang masalah. Tepat waktu dan mudah untuk bekerjasama. Percutian paling best untuk tahun 2018 , inshaAllah kembali lagi di lain tahun.... read more Dari Kelantan, Malaysia. #sepkitojangepecoh #bythelovechapters #anaisphotog

CivilQ2


1/01/1970

kunjungan saya ke yogjakarta bersama driver mas budi adalah yang terbaik dan best sekali.. maybe next time boleh berkunjung lg bersama dgn java heritage tour..

AdamZ1688


1/01/1970

Terima kasih banyak2 Pak Tugi bawa kami jalan-jalan pusing Yogjakarta. Servis terbaik termasuklah bawa ke tempat makan yang sedap2, peramah, menepati masa, dan bawa ke tempat2 menarik yg tiada... read more dalam itenari kami. #paktugiterbaik

Navigator816060


9/17/2018
Get more ideas on what to do on the
Yogyakarta Travel Guide
Book
your flights to Yogyakarta
today.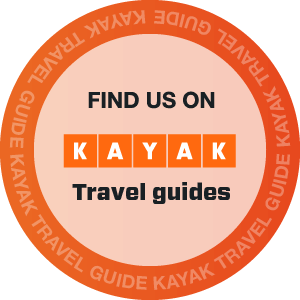 Java Heritage Tour
Java Heritage Tour is a local operator tour in Yogyakarta specialize in creating tailor made tours to your individual requirements and interests, ensuring that your holiday is exactly the way you want in affordable your budget.
Yogyakarta Tours| Private Tour | Hotel Reservtaion | Rent Car
+62 8191 5534 286
Email : agusrohmad@yahoo.com | contact@javaheritagetour.com
enjoy treveling with us
Thank you for visiting JavaHeritageTour.com If you need support, please Contact us.