Cycling Around Prambanan Temple  Yogyakarta – The traditions cycling activity is a set of interesting surroundings about early sites, rice fields and rural culture daily life. This trip give a different style to enjoying Yogyakarta's tourism especially its early sites, so this will be a sensational experience in your visit to Yogyakarta.
Cycling to Prambanan
The terrain between Yogyakarta and the ancient temple complex is relatively flat, and thus ideal for tackling by bike (rather than getting stuck in suburban traffic!). We recommend heading out in the late afternoon as heat of the day subsides. Starting from Sambisari temple, the trail leads along tarmac paths through villages and through fields, giving a glimpse of the daily life of local farmers.
You will are welcome to stop and learn how they still cultivate and irrigate the land in the traditional way, and if travelling in season we you may well see locals busy planting, tending and harvesting – all by hand. The route will also take in Boko temple – visible amongst the green cluster of coconut trees high on a hill. A typical ride will take around 2.5 hours, at which point you will reach the Hindu temple of Prambanan. After exploring the temples you will be transferred back to the city by private car.
WHAT ? Cycling Around Prambanan Temple
Prambanan cycling tour is History Cycling trip through many places of social heritage sites.
Start near to the Prambanan Complex, the trip shall forward Prambanan temple, Sewu temple, Plaosan temple, Bubrah temple plus much more. During cycling you can view the temples outsite the organic.
You can also see the full life of rural communities and beautiful natural landscape through the drive bicycle. You can view the real of Indonesia lifestyle.
And after finish bicycling trip you can get into the Prambanan temple (you can pay the entrance solution itself immediately at the location).
WHEN ? PRAMBANAN CYCLING TOUR
Grab at 7.00 a.m or 2.00 pm (from Yogyakarta city)
Reservation minimum amount two days in advance
PRICE ! PRAMBANAN CYCLING TOUR
Regular deal (minimum amount 2 pax)
Family package (least 3 pax)
Rate Inclusion
Private A/C Transport pickup
We offer you a special package. Beside our regular tour packages, we also can design the tour based on your own request. Let's have a memorable and precoius tour with Trip advisor. It's time to have fun..
Trust us for your trip. We want to be your best partner for your adventure.
You may check our guests' reviews at TripAdvisor
our guests' reviews at TripAdvisor
kunjungan saya ke yogjakarta bersama driver mas budi adalah yang terbaik dan best sekali.. maybe next time boleh berkunjung lg bersama dgn java heritage tour..

AdamZ1688


1/01/1970

Bersama driver Mas Budi. Senang untuk berurusan tanpa sebarang masalah. Tepat waktu dan mudah untuk bekerjasama. Percutian paling best untuk tahun 2018 , inshaAllah kembali lagi di lain tahun.... read more Dari Kelantan, Malaysia. #sepkitojangepecoh #bythelovechapters #anaisphotog

CivilQ2


1/01/1970

Terima kasih kepada BANG BUDI yang sangat ramah kepada saya dan isteri...Dan Bang Budi juga pandai mengatur jadual semasa saya di jogja Gua Pindul, Timang Beach, Borobudur ,Gunung Berapi, Gumuk... read more Pasir, Parang Tritis, Hutan pinus hobbit Dan lain2 Lagi.Bang Budi juga tahu makan di mana...Selengkapnya

mohdhafeez90


4/12/2019

Percutian selama 4 hari 3 malam. Kami mengambil pakej transport & penginapan. Servis diberi sangat bagus. Driver kami, Supri sentiasa memberi idea & pandangan tentang tempat kami lawati. Tempat tinggal... read more kami juga sangat selesa & selamat. Berhawa dingin dan free flow water. Layanan owner Pak...Selengkapnya

hanannabilah


10/21/2018
Get more ideas on what to do on the
Yogyakarta Travel Guide
Book
your flights to Yogyakarta
today.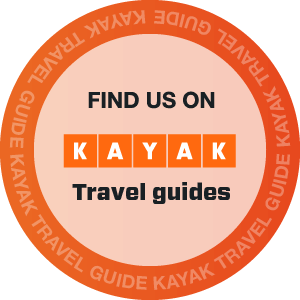 Java Heritage Tour
Java Heritage Tour is a local operator tour in Yogyakarta specialize in creating tailor made tours to your individual requirements and interests, ensuring that your holiday is exactly the way you want in affordable your budget.
Yogyakarta Tours| Private Tour | Hotel Reservtaion | Rent Car
+62 8191 5534 286
Email : agusrohmad@yahoo.com | contact@javaheritagetour.com
enjoy treveling with us
Thank you for visiting JavaHeritageTour.com If you need support, please Contact us.