We went to the Ramayana ballet at Purowisata. We only did the show (no dinner). Children are half price
Ramayana Ballet Beautifull!
The show was very good but you have to know what the story is about! We knew before and at the entrance there are also (free) summeries of the story available. We know what happened during the ballet but there were a lot of people (in tours) who didn't know the story and they were bored…
If you know the story its impressive to see how they tell this story by dancing.
The Ramayana (Indonesian: Sendratari Ramayana) is a visualization and representation of the epic Ramayana saga, originally written by Valmiki
Every Night Ramayana performed at Purawisata Amphi-Theater Yogyakarta
Your visit to Yogyakarta will be a complete and perfect one after watching the Ramayana Performance at Purawisata Yogyakarta.
Why Ramayana Ballet Purawisata is special ?
The Ramayana ballet tells the story of a legendary epic, presented in a series of graceful dance movements accompanied by gamelan music – an orchestra of traditional Javanese instruments. For those who enjoy cultural displays this is a splendid performance that is not to be missed. The ballet brings together different aspects of traditional Javanese culture with dance, drama, music and costume all on display and Performers do not speak during the dance. The only storyteller comes from the sinden, a female singer who describes the story through Javanese song. The story of Ramayana tells the heroic tale of Prince Rama and his loyal wife Sita. It is an epic story, a metaphor about the triumph of good over evil. The Ramayana has two endings, and these are played alternately on different occasions.
Selling points
Excellent Performance
Traditional dance in original language
A Nice to See Performance
Great opportunity to see the Ramayana story retold
One of the best performances of a traditional Hindu epic
You may check our guests' reviews at TripAdvisor
our guests' reviews at TripAdvisor
Seronok bercuti di jogja, ada mas budi bawa jalan2 ikut keselesaan kami, memandu cermat dan menjaga kami sekeluarga dengan baik.
Banyak tips dan story di kongsi sama.
Semua tempat menarik... read more dibawa, my son juga senang sama uncle budi.
Sampai jumpa lagi, terima kasih jadi juru photo nya

Jazzabellea


7/17/2019

Percutian selama 4 hari di Jogja sangat bermakna untuk kami. Dengan bantuan tourguide, Supri dari Java Heritage kami dibawa ke lokasi2 yang menarik serta rumah-rumah makan yang enak-enak. Dengan harga... read more perkhidmatan yang berpatutan yang ditawarkan oleh Java Heritage, kami berjaya menamatkan misi percutian kami. Sepanjang...Selengkapnya

Camper671727


11/27/2018

Pertama kali saya sampai di Indonesia..pertama kali juga saya dapat perkhidmatan terbaik dari En Budi! Saya suka sikap Pak Budi yang sangat menepati masa dan baik hati menolong saya... read more mencari telefon yang hilang dan jumpa kembali.. terima kasih! saya harap teruskan perkhidmatan yang sebagus ini..terima...Selengkapnya

Passport829711


10/25/2018
Get more ideas on what to do on the
Yogyakarta Travel Guide
Book
your flights to Yogyakarta
today.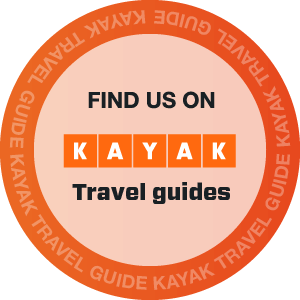 Java Heritage Tour
Java Heritage Tour is a local operator tour in Yogyakarta specialize in creating tailor made tours to your individual requirements and interests, ensuring that your holiday is exactly the way you want in affordable your budget.
Yogyakarta Tours| Private Tour | Hotel Reservtaion | Rent Car
+62 8191 5534 286
Email : agusrohmad@yahoo.com | contact@javaheritagetour.com
enjoy treveling with us
Thank you for visiting JavaHeritageTour.com If you need support, please Contact us.