Upper Progo river rafting is preferred of the second choice, specifically for people who wants to feel the sensation of the largest rivers in Central Java. With the level of difficulty in between grade I and IV, your heart will beat faster as the rushing river water crashing toward the face. Blimbing bridge is a place where the rafting begins and will be end at the bridge Tempuran, Magelang. In the middle of rafting trip, will pass through places Progo the rest area to take a break and eat a variety of traditional snacks and coconut water to quench your thirst you.
In that place is able can take a picture to capture your memories in a river rafting Progo on this. The rafting proceed to the next stage for a few rapids and calm water will pass rest area. The location is perfect for a game or simulation for rafting. Progo river rafting trip will end at the bridge over Blimbing, you will feel the experience and satisfaction during rafting. The bathroom was spotless clean for the event and lunch was arranged.
Progo River Rafting
Location: Magelang
River: Progo
Long of raft: 12 km
Length of raft: 2.5 hours
Garde level: I – IV
Place start: Blimbing bridge
Place end: Tempuran bridge
More information for good price, please send email via contact formhere
our guests' reviews at TripAdvisor
Percutian yg menyeronokkan. Tempat² yang menarik. Pemandu yg baik, peramah, penyabar. Tq mas Adi dan pak Agus. Semoga ketemu lg di lain waktu.

n0rhaslindaj


11/09/2018

Bersama driver Mas Budi. Senang untuk berurusan tanpa sebarang masalah. Tepat waktu dan mudah untuk bekerjasama. Percutian paling best untuk tahun 2018 , inshaAllah kembali lagi di lain tahun.... read more Dari Kelantan, Malaysia. #sepkitojangepecoh #bythelovechapters #anaisphotog

CivilQ2


1/01/1970

Nama driver: Pak Tugi

Kami di Jogja selama 4 hari dan Pak Tugi layan kami dengan sungguh baik! Kemana-mana kami hendak pergi, walaupun jauh, dia hantar kami dgn... read more senyuman. Dia membawa kami ke warung makan local yg sedap dan tidak ada ramai tourist. Layanan Pak Tugi memang first class dan kami rasa sangat selesa dengan dia.

Terima kasih sekali lagi, Pak Tugi, untuk layanan yg teramat bagus!

Yasmin dan Aqillah dari Singapura

lilliesanddaisies


7/28/2018

Percutian selama 4 hari di Jogja sangat bermakna untuk kami. Dengan bantuan tourguide, Supri dari Java Heritage kami dibawa ke lokasi2 yang menarik serta rumah-rumah makan yang enak-enak. Dengan harga... read more perkhidmatan yang berpatutan yang ditawarkan oleh Java Heritage, kami berjaya menamatkan misi percutian kami. Sepanjang...Selengkapnya

Camper671727


11/27/2018
Get more ideas on what to do on the
Yogyakarta Travel Guide
Book
your flights to Yogyakarta
today.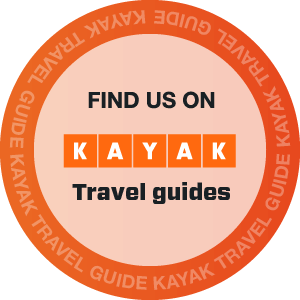 Java Heritage Tour
Java Heritage Tour is a local operator tour in Yogyakarta specialize in creating tailor made tours to your individual requirements and interests, ensuring that your holiday is exactly the way you want in affordable your budget.
Yogyakarta Tours| Private Tour | Hotel Reservtaion | Rent Car
+62 8191 5534 286
Email : agusrohmad@yahoo.com | contact@javaheritagetour.com
enjoy treveling with us
Thank you for visiting JavaHeritageTour.com If you need support, please Contact us.