Jepara: Java's legendary woodcarving and furniture center – Located on the northern shore of the island of Java , approximately 100 km from Semarang, capital of the Province of Central Java, the town of Jepara is not only the port of departure to the enchanting Karimunjawa Islands, but it is in fact better known for its legendary woodcarving and furniture crafts.
Today Jepara remains one of Indonesia's major centers for woodcarving and furniture, whose fame has spread to international markets. Jepara produces fine teak funiture, some elaborately decorated with fine carvings of flowers and tendrils. Impressively carved are house doors, cabinet doors, but also chests and boxes. Unlike in Bali where woodcarvers create human forms and animal statues, in Jepara, following the teaching of Islam, carvings portray only flowers, leaves and trees in intricate designs. Jepara today is also able to produce fine replicas of antique furniture, not only Indonesian but also antique European designs.
Jepara legendary woodcarving and furniture center
Wood carving centers in Jepara are located in almost all of the sub districts in the Jepara regency. Dozens of showrooms, that are also able to apply finishing touches to wood carvings, are available in the city center, especially along Jalan Tahunan.
Since the 8th century in the golden age of Java's Hindu kingdoms, Jepara has been known as one of the most important ports on Java which connected Javanese kingdoms with China and India. It has a rich past and references to Jepara are found in Chinese, Portuguese, English and Dutch history books. According to Chinese literature "A New History of Tang Dynasty (618-906 AD)", in the year 674 AD, a Chinese Seafarer named I Tsing visited a kingdom called Holing or Kalingga which is believed to be located east of Jepara. While in the book "Suma Oriental", the famed Portuguese adventurer mentioned that Jepara was already known in the 15th Century (1470 AD) as a trading port under the authority of the Demak Sultanate.
It is suggested that the name Jepara originated from "Ujung Para" taken from a folklore relating the story when a wanderer came to the area he saw a fishermen dividing his catch. (In Javanese dividing is translated as Para or Poro), while "ujung" refers to the end (northern coast) of Java Island. The pronunciation later altered to Jungpara, Jumpara, and finally to Jepara.
Jepara's carving existed since the fall of the Majapahit Kingdom in East Java
Based on historical stories, Jepara's carving existed since the fall of the Majapahit Kingdom in East Java. The collapse of the Majapahit Kingdom in the first half of 15th century caused Hindu scholars and artisans to spread to various parts of the archipelago. Many artisans and carpenters subsequently came to reside in Jepara and continued to develop their woodcarving skills while adjusting their style to the localities. The arrival of Chinese immigrants further enhanced the development of the art of woodcarving in Jepara.
In the reign of Queen Kalinyamat (1549 – 1579 AD), Jepara rapidly grew not only as the main commercial port of Java but also as its naval base. She also contributed to the development of woodcarving in Jepara. During her reign, the queen had a military commander named "Sungging Badarduwung" who originated from the Campa Kingdom (present day Cambodia). The commander was also a skilled craftsman who voluntarily taught the locals his style of woodcarving.
Aside from history, the woodcarving art of Jepara also comes with a legend. It is said that long ago in a kingdom lived a famous artisan called Ki Sungging Adi. His fame reached the king who subsequently asked him to carve an image of the empress. Apparently, the artist made such an excellent job in creating a statue of the empress. But instead of making the king happy, it actually angered him, since this meant that Ki Sungging was fully aware of the details of the empress's body shape and face. The King then banished the artist throwing away all of the artist's tools. Legend has it that all the tools fell in the area what is now known as Jepara.
our guests' reviews at TripAdvisor
Percutian selama 4 hari 3 malam. Kami mengambil pakej transport & penginapan. Servis diberi sangat bagus. Driver kami, Supri sentiasa memberi idea & pandangan tentang tempat kami lawati. Tempat tinggal... read more kami juga sangat selesa & selamat. Berhawa dingin dan free flow water. Layanan owner Pak...Selengkapnya

hanannabilah


10/21/2018

Nama driver: Pak Tugi

Kami di Jogja selama 4 hari dan Pak Tugi layan kami dengan sungguh baik! Kemana-mana kami hendak pergi, walaupun jauh, dia hantar kami dgn... read more senyuman. Dia membawa kami ke warung makan local yg sedap dan tidak ada ramai tourist. Layanan Pak Tugi memang first class dan kami rasa sangat selesa dengan dia.

Terima kasih sekali lagi, Pak Tugi, untuk layanan yg teramat bagus!

Yasmin dan Aqillah dari Singapura

lilliesanddaisies


7/28/2018
Get more ideas on what to do on the
Yogyakarta Travel Guide
Book
your flights to Yogyakarta
today.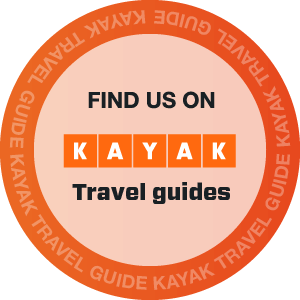 Java Heritage Tour
Java Heritage Tour is a local operator tour in Yogyakarta specialize in creating tailor made tours to your individual requirements and interests, ensuring that your holiday is exactly the way you want in affordable your budget.
Yogyakarta Tours| Private Tour | Hotel Reservtaion | Rent Car
+62 8191 5534 286
Email : agusrohmad@yahoo.com | contact@javaheritagetour.com
enjoy treveling with us
Thank you for visiting JavaHeritageTour.com If you need support, please Contact us.