Exotic Serayu Rafting – The spring water comes from mountain streams Serayu Sindoro Dieng. The winding river meanders westward flowing mountainous center of the island of Java. These conditions cause the grade elevation at two places into steep, so the grade be quite a challenge for you and the grade level of the III – IV. In the middle of a rafting trip while resting in the rest area, we serve traditional snacks and drinks to quench your thirst coconut, can also take pictures to capture the memories of your rafting you can do.
Followed the next stage for some rafting rapids, you will find calm water area and the location is perfect for a game or simulation. Adventure begins from the river region Wonosobo district Selomerto village and ends in the village Singomerto Banjarnegara. Rafting along the 19 km and the journey takes between 3-4 hours. With rafting rapids river rafting Serayu, you will feel the experience and satisfaction in the moment. We provide a bathroom, lunch and snack for your break event.
Location : District Wonosobo
River Name : Serayu
Long of raft : 19 km
Length of rafting : 3.5 hours
Grade level : III – IV
Place start : Village Selomerto
Place end : Village Singomerto
More information for good price, please send email via contact form here
our guests' reviews at TripAdvisor
Seronok bercuti di jogja, ada mas budi bawa jalan2 ikut keselesaan kami, memandu cermat dan menjaga kami sekeluarga dengan baik.
Banyak tips dan story di kongsi sama.
Semua tempat menarik... read more dibawa, my son juga senang sama uncle budi.
Sampai jumpa lagi, terima kasih jadi juru photo nya

Jazzabellea


7/17/2019

Bersama driver Mas Budi. Senang untuk berurusan tanpa sebarang masalah. Tepat waktu dan mudah untuk bekerjasama. Percutian paling best untuk tahun 2018 , inshaAllah kembali lagi di lain tahun.... read more Dari Kelantan, Malaysia. #sepkitojangepecoh #bythelovechapters #anaisphotog

CivilQ2


1/01/1970

Terima kasih banyak2 Pak Tugi bawa kami jalan-jalan pusing Yogjakarta. Servis terbaik termasuklah bawa ke tempat makan yang sedap2, peramah, menepati masa, dan bawa ke tempat2 menarik yg tiada... read more dalam itenari kami. #paktugiterbaik

Navigator816060


9/17/2018
Get more ideas on what to do on the
Yogyakarta Travel Guide
Book
your flights to Yogyakarta
today.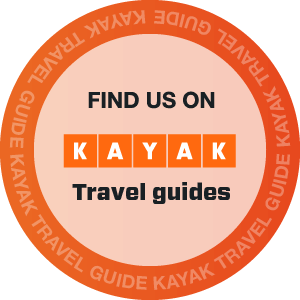 Java Heritage Tour
Java Heritage Tour is a local operator tour in Yogyakarta specialize in creating tailor made tours to your individual requirements and interests, ensuring that your holiday is exactly the way you want in affordable your budget.
Yogyakarta Tours| Private Tour | Hotel Reservtaion | Rent Car
+62 8191 5534 286
Email : agusrohmad@yahoo.com | contact@javaheritagetour.com
enjoy treveling with us
Thank you for visiting JavaHeritageTour.com If you need support, please Contact us.