Sangiran museum is an archaeological site in Java island, Indonesia. The museum has an area 48 square kilometers and located 15 kilometers north of Surakarta in the Solo River valley and administratively Sangiran is in Sragen and Karanganyar. In the year of 1977 Sangiran determined by the Minister of Education and Culture of Indonesia as a cultural heritage. In 1996 the site was listed in the UNESCO world heritage site.
In 1934 an anthropologist Gustav Heinrich Ralph von Koenigswald began research at the site. In subsequent years, the excavation found the fossil of the first human ancestors, Pithecanthropus erectus, or Java Man. There are about 60 of them over other fossil Meganthropus palaeojavanicus fossils have been found at the site.
Sangiran museum are also presented in early human history
Sangiran museum are also presented in early human history since about 2 million years and 200,000 years ago, from end to end when the Pleistocene Pliocene middle. In the museum there are 13,086 hominid fossil collection and is an upright hominid sites, comprehensive in Asia. It can also be found animal fossils reinforced rear, aquatic fossils, fossils of marine plants and stone tools.
In the first study Sangiran is a dome called Sangiran dome. The dome is then opened itself through a process of erosion to form a depression. In the depression that found soil layers that contain information about life in ancient times.
our guests' reviews at TripAdvisor
Percutian yg menyeronokkan. Tempat² yang menarik. Pemandu yg baik, peramah, penyabar. Tq mas Adi dan pak Agus. Semoga ketemu lg di lain waktu.

n0rhaslindaj


11/09/2018

Pertama kali saya sampai di Indonesia..pertama kali juga saya dapat perkhidmatan terbaik dari En Budi! Saya suka sikap Pak Budi yang sangat menepati masa dan baik hati menolong saya... read more mencari telefon yang hilang dan jumpa kembali.. terima kasih! saya harap teruskan perkhidmatan yang sebagus ini..terima...Selengkapnya

Passport829711


10/25/2018

Percutian selama 4 hari di Jogja sangat bermakna untuk kami. Dengan bantuan tourguide, Supri dari Java Heritage kami dibawa ke lokasi2 yang menarik serta rumah-rumah makan yang enak-enak. Dengan harga... read more perkhidmatan yang berpatutan yang ditawarkan oleh Java Heritage, kami berjaya menamatkan misi percutian kami. Sepanjang...Selengkapnya

Camper671727


11/27/2018

Seronok bercuti di jogja, ada mas budi bawa jalan2 ikut keselesaan kami, memandu cermat dan menjaga kami sekeluarga dengan baik.
Banyak tips dan story di kongsi sama.
Semua tempat menarik... read more dibawa, my son juga senang sama uncle budi.
Sampai jumpa lagi, terima kasih jadi juru photo nya

Jazzabellea


7/17/2019
Get more ideas on what to do on the
Yogyakarta Travel Guide
Book
your flights to Yogyakarta
today.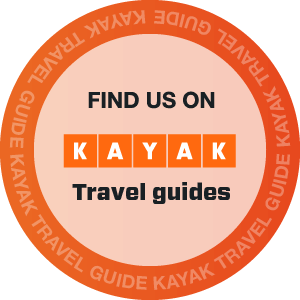 Java Heritage Tour
Java Heritage Tour is a local operator tour in Yogyakarta specialize in creating tailor made tours to your individual requirements and interests, ensuring that your holiday is exactly the way you want in affordable your budget.
Yogyakarta Tours| Private Tour | Hotel Reservtaion | Rent Car
+62 8191 5534 286
Email : agusrohmad@yahoo.com | contact@javaheritagetour.com
enjoy treveling with us
Thank you for visiting JavaHeritageTour.com If you need support, please Contact us.