Hilltop View of Borobudur in Mist – There are only 2 objectives to be there on this hill called Punthuk Setumbu :
Hill to See Stunning Sunrise
This hill is on Karangrejo Village near Borobudur Temple, hill to see sunrise. But you have to have lucky charm to did this one. It's been my 5th times here and don't have any luck to see the perfect of sunrise. My friend was told me that he should went there 10 times and he have the perfect sunrise. Sunrise is on top of the highest stupa of borobudur and between mount merapi and merbabu. Eventhough i'm not have any luck with perfect sunrise, still beautiful hill, with all the trees,fog around the borobudur temple. It's mystical and stunning scenery.
Sunrise Over Punthuk Setumbu Hill
To see sunrise and expect to see an egg-yolk sun is not 100% possible, not a 100% hit in any day. As such, do not expect to see a full sunrise. What you would see is clouds with orange skyline. But it is still beautiful. The saying goes, it is the journey that matters.
MISTY BOROBUDUR
The real catch is not really the sunrise, but the misty Borobudur that slowly reveals itself out of the misty forested Magelang. Many who were there to see sunrise were not aware, the real objective is to see Borobodur reveals its bell shape out of the forest shrouded in mist. In my opinion, this is the catch of the day.
GETTING THERE
To get here from Jogja about 40mins drive, you must hire a private driver who knows this place as he has to drive past a few hotels/resorts near to Borobudur before drive up slope to reach the parking lot. From there, you gotta walk about 400m to reach the summit. Entrance fee is 15000rp pp. The walk is very muddy but surely it is safe as the walking path is wide and surrounded by trees. The view at 4.30am was nonetheless dark and you could see nothing till the sun rises. Temperature was about 26'C. At the entrance, I had politely turn down an offer from a guide to bring us to the summit.
WHAT TO BRING
Raincoat, torches, water and telephoto lens (min 200m zoom).
ALTERNATIVE
Punthuk Setumbu is an alternative hilltop view to the more famous Puncak Suroloyo which is further away and requires a longer 1km walk to the summit.
our guests' reviews at TripAdvisor
Terima kasih kepada BANG BUDI yang sangat ramah kepada saya dan isteri...Dan Bang Budi juga pandai mengatur jadual semasa saya di jogja Gua Pindul, Timang Beach, Borobudur ,Gunung Berapi, Gumuk... read more Pasir, Parang Tritis, Hutan pinus hobbit Dan lain2 Lagi.Bang Budi juga tahu makan di mana yg enak seperti pak pong sate kambing...inshaallah kalau panjang saya datang lagi

From Malaysia
Johor bahru

mohdhafeez90


4/13/2019

Percutian selama 4 hari di Jogja sangat bermakna untuk kami. Dengan bantuan tourguide, Supri dari Java Heritage kami dibawa ke lokasi2 yang menarik serta rumah-rumah makan yang enak-enak. Dengan harga... read more perkhidmatan yang berpatutan yang ditawarkan oleh Java Heritage, kami berjaya menamatkan misi percutian kami. Sepanjang...Selengkapnya

Camper671727


11/27/2018

Seronok bercuti di jogja, ada mas budi bawa jalan2 ikut keselesaan kami, memandu cermat dan menjaga kami sekeluarga dengan baik.
Banyak tips dan story di kongsi sama.
Semua tempat menarik... read more dibawa, my son juga senang sama uncle budi.
Sampai jumpa lagi, terima kasih jadi juru photo nya

Jazzabellea


7/17/2019
Get more ideas on what to do on the
Yogyakarta Travel Guide
Book
your flights to Yogyakarta
today.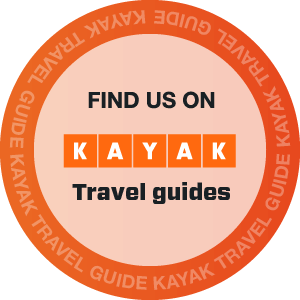 Java Heritage Tour
Java Heritage Tour is a local operator tour in Yogyakarta specialize in creating tailor made tours to your individual requirements and interests, ensuring that your holiday is exactly the way you want in affordable your budget.
Yogyakarta Tours| Private Tour | Hotel Reservtaion | Rent Car
+62 8191 5534 286
Email : agusrohmad@yahoo.com | contact@javaheritagetour.com
enjoy treveling with us
Thank you for visiting JavaHeritageTour.com If you need support, please Contact us.