Borobudur Traditional Dance – Folk dances are traditionally performed during social events by people with little or no professional training. New dancers often learn informally by observing others and/or receiving help from others. Folk dancing is viewed as more of a social activity rather than competitive, although there are professional and semi-professional folk dance groups, and occasional folk dance competitions. Folk dancing was historically done by the common people of the local culture.
There are many traditional folk dances throught out Java. Some very famous are gambyong fo beautiful women dancers. While group of many dancers are Reog, Kobro Siswo, Jatilan, Kuda Lumping, Dayakan and Trunthung.
Our organization very concern in developing local people creativity to preserve the culture. Cruise can invite our group to have a performance in the cruise or just in front of the port yard. No need sound system for this arrangement. Group can consist of small (minimum), medium and colaboration of more than a group dance.
At the end of performance, you may join the dancers to learn how to dance.
Price for the tour is quoted per GROUP OF DANCER basis includes:
Dancers' meal.
Costume.
Live gamelan orchestra.
We do not mention the price in this web to provide you easy consultansy and designing budget.
our guests' reviews at TripAdvisor
kunjungan saya ke yogjakarta bersama driver mas budi adalah yang terbaik dan best sekali.. maybe next time boleh berkunjung lg bersama dgn java heritage tour..

AdamZ1688


1/01/1970

Pertama kali saya sampai di Indonesia..pertama kali juga saya dapat perkhidmatan terbaik dari En Budi! Saya suka sikap Pak Budi yang sangat menepati masa dan baik hati menolong saya... read more mencari telefon yang hilang dan jumpa kembali.. terima kasih! saya harap teruskan perkhidmatan yang sebagus ini..terima...Selengkapnya

Passport829711


10/25/2018

Nama driver: Pak Tugi

Kami di Jogja selama 4 hari dan Pak Tugi layan kami dengan sungguh baik! Kemana-mana kami hendak pergi, walaupun jauh, dia hantar kami dgn... read more senyuman. Dia membawa kami ke warung makan local yg sedap dan tidak ada ramai tourist. Layanan Pak Tugi memang first class dan kami rasa sangat selesa dengan dia.

Terima kasih sekali lagi, Pak Tugi, untuk layanan yg teramat bagus!

Yasmin dan Aqillah dari Singapura

lilliesanddaisies


7/28/2018

Terima kasih kepada BANG BUDI yang sangat ramah kepada saya dan isteri...Dan Bang Budi juga pandai mengatur jadual semasa saya di jogja Gua Pindul, Timang Beach, Borobudur ,Gunung Berapi, Gumuk... read more Pasir, Parang Tritis, Hutan pinus hobbit Dan lain2 Lagi.Bang Budi juga tahu makan di mana yg enak seperti pak pong sate kambing...inshaallah kalau panjang saya datang lagi

From Malaysia
Johor bahru

mohdhafeez90


4/13/2019
Get more ideas on what to do on the
Yogyakarta Travel Guide
Book
your flights to Yogyakarta
today.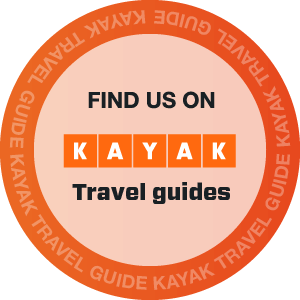 Java Heritage Tour
Java Heritage Tour is a local operator tour in Yogyakarta specialize in creating tailor made tours to your individual requirements and interests, ensuring that your holiday is exactly the way you want in affordable your budget.
Yogyakarta Tours| Private Tour | Hotel Reservtaion | Rent Car
+62 8191 5534 286
Email : agusrohmad@yahoo.com | contact@javaheritagetour.com
enjoy treveling with us
Thank you for visiting JavaHeritageTour.com If you need support, please Contact us.