Borobudur Temple Best temple in Indonesia – If you are in Yogyakarta you need to visit this must-visit-place! What I love about borobudur is, there's something that you can feel but don't know how to describe kind of feeling when you're there, especially if you go early in the morning. My advice? Go early in the morning, do the sunrise tour it's the best. First you will go up to this hill called Setumbu hill to see sunrise from the top, it's like 30 minutes from the hill to borobudur, try to find a cheap tour from your hostel or something you won't regret it.
Borobudur to me is like a perfect place for you to just relax and enjoy this amazing temple surrounded by nature. There you can see the mount merapi and all those green view as far as the eyes can see. Tranquility at its best especially in the morning. Why morning? It gets very hot by 9AM so you would want bit more of a chill in the morning.
The thing is, there will be a lot of school kids who will approach you and ask for a selfie with you and interview you. Why? Because these kids are from many parts of Java and they had never seen "Foreigners" in the flesh before and that's why they get so excited to see you. They'll ask for your permission to be interviewed because the reason why they visit borobudur is for their school tasks so it's their only chance to speak to the native. You'll find it cute with some school girls approaching you embarrassed and always find it hard to speak the first time. But once you agree to be interviewed? All school kids will aim at you.
Of course it's nice to help them but it's also important for you to enjoy what borobudur has to offer in such short time before it gets boiling. There are several layers until you reach the top of borobudur. Those kids will be up on top of the borobudur, try to find a quiet spot in one of the layers put your shades on, music on, there you can enjoy borobudur without getting interrupted by these kids. If you don't want them to take a photo with you, just say no politely, they will understand.
Oh, if you want to know a bit more about borobudur, try to ask for a guide who can explain everything the story of Borobudur. Another tips is, wear something that covers your knee of maybe just knee length, they will give you a nice sarong to cover it so it adds the excitement of visiting borobudur. You can wear something that covers your shoulder too. Flip flops are the best options. and do not forget to go to the restroom first before you enjoy borobudur, trust me, the loo is far from the temple area.
our guests' reviews at TripAdvisor
Seronok bercuti di jogja, ada mas budi bawa jalan2 ikut keselesaan kami, memandu cermat dan menjaga kami sekeluarga dengan baik.
Banyak tips dan story di kongsi sama.
Semua tempat menarik... read more dibawa, my son juga senang sama uncle budi.
Sampai jumpa lagi, terima kasih jadi juru photo nya

Jazzabellea


7/17/2019

Percutian selama 4 hari 3 malam. Kami mengambil pakej transport & penginapan. Servis diberi sangat bagus. Driver kami, Supri sentiasa memberi idea & pandangan tentang tempat kami lawati. Tempat tinggal... read more kami juga sangat selesa & selamat. Berhawa dingin dan free flow water. Layanan owner Pak...Selengkapnya

hanannabilah


10/21/2018
Get more ideas on what to do on the
Yogyakarta Travel Guide
Book
your flights to Yogyakarta
today.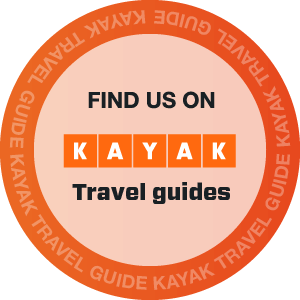 Java Heritage Tour
Java Heritage Tour is a local operator tour in Yogyakarta specialize in creating tailor made tours to your individual requirements and interests, ensuring that your holiday is exactly the way you want in affordable your budget.
Yogyakarta Tours| Private Tour | Hotel Reservtaion | Rent Car
+62 8191 5534 286
Email : agusrohmad@yahoo.com | contact@javaheritagetour.com
enjoy treveling with us
Thank you for visiting JavaHeritageTour.com If you need support, please Contact us.