Borobudur Sunrise – Worth Waking Up at 3am For – Over a long weekend visit, I decided to go for the sunrise tour on a Monday to try to avoid the large crowds. This totally worked, as there were only around 20 or so people there at 5am sharp. I commend the Manohara Hotel team as they have an efficient program that makes the visit so easy and enjoyable.
Borobudur Sunrise – Worth Waking Up at 3am
I arrived at Manohara hotel at 4:45 am, paid IDR rupiah, was given a map and a flashlight and set off following the signs towards the temple. Despite being so dark with the flashlight and also security team I never felt worried and did not get lost. The walk was about 500m and began and then began to climb the steps inside the temple. Borobudur slowly reveals its mystic beauty to you, and the panorama with mountains and trees is spectacular.
We offer you a special package. Beside our regular tour packages, we also can design the tour based on your own request. Let's have a memorable and precoius tour with Trip advisor. It's time to have fun..
Trust us for your trip. We want to be your best partner for your adventure.
You may check our guests' reviews at TripAdvisor
our guests' reviews at TripAdvisor
Seronok bercuti di jogja, ada mas budi bawa jalan2 ikut keselesaan kami, memandu cermat dan menjaga kami sekeluarga dengan baik.
Banyak tips dan story di kongsi sama.
Semua tempat menarik... read more dibawa, my son juga senang sama uncle budi.
Sampai jumpa lagi, terima kasih jadi juru photo nya

Jazzabellea


7/17/2019

Percutian selama 4 hari di Jogja sangat bermakna untuk kami. Dengan bantuan tourguide, Supri dari Java Heritage kami dibawa ke lokasi2 yang menarik serta rumah-rumah makan yang enak-enak. Dengan harga... read more perkhidmatan yang berpatutan yang ditawarkan oleh Java Heritage, kami berjaya menamatkan misi percutian kami. Sepanjang...Selengkapnya

Camper671727


11/27/2018

Percutian selama 4 hari 3 malam. Kami mengambil pakej transport & penginapan. Servis diberi sangat bagus. Driver kami, Supri sentiasa memberi idea & pandangan tentang tempat kami lawati. Tempat tinggal... read more kami juga sangat selesa & selamat. Berhawa dingin dan free flow water. Layanan owner Pak...Selengkapnya

hanannabilah


10/21/2018

Terima kasih kepada BANG BUDI yang sangat ramah kepada saya dan isteri...Dan Bang Budi juga pandai mengatur jadual semasa saya di jogja Gua Pindul, Timang Beach, Borobudur ,Gunung Berapi, Gumuk... read more Pasir, Parang Tritis, Hutan pinus hobbit Dan lain2 Lagi.Bang Budi juga tahu makan di mana...Selengkapnya

mohdhafeez90


4/12/2019
Get more ideas on what to do on the
Yogyakarta Travel Guide
Book
your flights to Yogyakarta
today.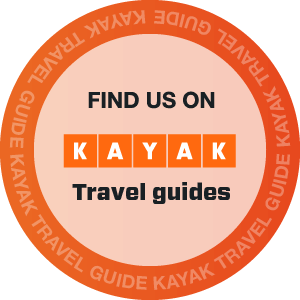 Java Heritage Tour
Java Heritage Tour is a local operator tour in Yogyakarta specialize in creating tailor made tours to your individual requirements and interests, ensuring that your holiday is exactly the way you want in affordable your budget.
Yogyakarta Tours| Private Tour | Hotel Reservtaion | Rent Car
+62 8191 5534 286
Email : agusrohmad@yahoo.com | contact@javaheritagetour.com
enjoy treveling with us
Thank you for visiting JavaHeritageTour.com If you need support, please Contact us.