Borobudur is a 1200 year old temple, the most visited tourist attraction in Indonesia. It is quite spectacular given its age with tiers of ornate sculptures and Buddhist iconography. Entry price is high, particularly for the sunrise tour. 400k IDR for someone without local ID to enter for sunrise.
Travel time to Borobudur from Yogyakarta is pretty quick, around 30-40 minutes when travelling before dawn due to the absence of traffic. Longer later in the day presumably.
Entrance for sunrise is handled by the Manohara hotel who seem to have a monopoly before sunlight. Price of admission includes the loaning of a torch but in reality it is not so dark that the torch is needed as there is lighting along the way and at the site itself.
It takes around 5 minutes to walk from the hotel to the temple. Pre-dawn it is quite cool so it is a pleasant stroll in darker surrounds.
The climb up the temple itself to the top level includes some pretty high steps. This is not an accessible site but it is relatively easy for those who are able.
The stupas and buddha sculptures are impressive given the sheer age of the place. It does not necessarily compare to somewhere like Angkor Wat or the temples of Thailand but its longevity is a key part of its appeal. This is a location that survived undisturbed for centuries after its heyday. There is something special about being in the space of such an ancient form of belief.
Borobudur has been restored since its original construction. These restorations did not include the very top of the temple which is stored in a museum. There are though quite a few signs of the restoration, particularly what looks like cement holding pieces together.
Borobudur is a popular place. A mid-week pre-dawn trip took in perhaps 30 or so other visitors.
Watching the sun rise over Borobudur is nice. It is an experience to see the sun rise over the mountains. The impact on the Borbudur site itself is not hugely dramatic – these are not the most ornate carvings so the effect is almost as strong in the dark as it is the light, especially with a modern camera.
The structure of the temple means looking back towards the entrance is an easterly direction so attracts the morning sun. It is designed in levels so it is possible to walk round at different heights. Looking out to the mountains and the trees in the surrounding area is quite beautiful.
Borobudur is a truly impressive location for its 1200 year old age
our guests' reviews at TripAdvisor
Terima kasih kepada BANG BUDI yang sangat ramah kepada saya dan isteri...Dan Bang Budi juga pandai mengatur jadual semasa saya di jogja Gua Pindul, Timang Beach, Borobudur ,Gunung Berapi, Gumuk... read more Pasir, Parang Tritis, Hutan pinus hobbit Dan lain2 Lagi.Bang Budi juga tahu makan di mana...Selengkapnya

mohdhafeez90


4/12/2019

Perjalanan percutian sangat seronok.tempat sangat menarik bersama mas adi ....seorang yg ramah.terima kasih jugak pada pak agus kamarnya sungguh selesa.makanan enak.tq pada pak agus dan adi.👍👍👍👍👍

lizajamaludin


11/09/2018

Seronok bercuti di jogja, ada mas budi bawa jalan2 ikut keselesaan kami, memandu cermat dan menjaga kami sekeluarga dengan baik.
Banyak tips dan story di kongsi sama.
Semua tempat menarik... read more dibawa, my son juga senang sama uncle budi.
Sampai jumpa lagi, terima kasih jadi juru photo nya

Jazzabellea


7/17/2019
Get more ideas on what to do on the
Yogyakarta Travel Guide
Book
your flights to Yogyakarta
today.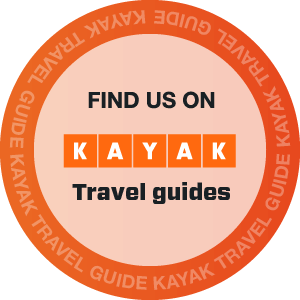 Java Heritage Tour
Java Heritage Tour is a local operator tour in Yogyakarta specialize in creating tailor made tours to your individual requirements and interests, ensuring that your holiday is exactly the way you want in affordable your budget.
Yogyakarta Tours| Private Tour | Hotel Reservtaion | Rent Car
+62 8191 5534 286
Email : agusrohmad@yahoo.com | contact@javaheritagetour.com
enjoy treveling with us
Thank you for visiting JavaHeritageTour.com If you need support, please Contact us.