Ramayana Ballet Purawisata Fabulous Evening Out – If you are looking for something different to do Yogyakarta for an evening out then this is for you. We came across this event while browsing the pamphlets of things from our hotel so we made a reservation online for the following evening.
We were treated like royalty when we arrived, everyone working there takes a lot time to make sure that everyone is looked after. The buffet was excellent and the show was wonderful.
Ramayana Ballet Purawisata Fabulous Evening Out
The ballet starts at 8pm and goes on till 9:30pm. It is accompanied by live Gamelan. One can get English, Spanish, Dutch, German, French,Chinese and Japanese ballet synopsis so one can read during or before the show. The ballet is truly remarkable and the dancers are amazing, committed and the overall show is definitely worth a visit .
I was looking forward to watching this Ramayana ballet at the outdoor theatre at Candi Prambanan. However, due to the weather we were advised by our guide to watch the ballet at Purawisata in the city.
We arrived earlier to purchase the tickets, which was smooth and without much hassle. I had no complaints regarding the price of tickets, as after having watched the ballet…felt that it was definitely worth it! My first impression of the Purawisata complex was impressive, although I was only there for the show. The place oozed understated elegance, beautiful ambience and classic entertainment for its dinner patrons.
The show started a bit late, as they waited for the theatre to fill up. I had seen various Ramayana performances before this and was pretty familiar with the storyline. However, the performance that evening was the best that I had seen so far….the costumes, dancing, and the gamelan orchestra accompanying the ballet was simply brilliant! It was an evening of culture and heritage at it's best. I was also very pleased to be able to take a picture with the star performers that night! Bravo.
For those who wish to experience some cultural insight and brilliant entertainment to boot, I would seriously recommend coming to this place or even the outdoor theatre at Candi Prambanan for this ballet. You won't regret it…
Thank you so much for an enchanting evening!
You may check our guests' reviews at TripAdvisor
our guests' reviews at TripAdvisor
Bersama driver Mas Budi. Senang untuk berurusan tanpa sebarang masalah. Tepat waktu dan mudah untuk bekerjasama. Percutian paling best untuk tahun 2018 , inshaAllah kembali lagi di lain tahun.... read more Dari Kelantan, Malaysia. #sepkitojangepecoh #bythelovechapters #anaisphotog

CivilQ2


1/01/1970

Nama driver: Pak Tugi

Kami di Jogja selama 4 hari dan Pak Tugi layan kami dengan sungguh baik! Kemana-mana kami hendak pergi, walaupun jauh, dia hantar kami dgn... read more senyuman. Dia membawa kami ke warung makan local yg sedap dan tidak ada ramai tourist. Layanan Pak Tugi memang first class dan kami rasa sangat selesa dengan dia.

Terima kasih sekali lagi, Pak Tugi, untuk layanan yg teramat bagus!

Yasmin dan Aqillah dari Singapura

lilliesanddaisies


7/28/2018

Seronok bercuti di jogja, ada mas budi bawa jalan2 ikut keselesaan kami, memandu cermat dan menjaga kami sekeluarga dengan baik.
Banyak tips dan story di kongsi sama.
Semua tempat menarik... read more dibawa, my son juga senang sama uncle budi.
Sampai jumpa lagi, terima kasih jadi juru photo nya

Jazzabellea


7/17/2019
Get more ideas on what to do on the
Yogyakarta Travel Guide
Book
your flights to Yogyakarta
today.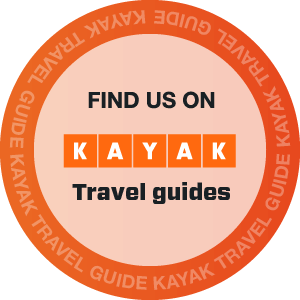 Java Heritage Tour
Java Heritage Tour is a local operator tour in Yogyakarta specialize in creating tailor made tours to your individual requirements and interests, ensuring that your holiday is exactly the way you want in affordable your budget.
Yogyakarta Tours| Private Tour | Hotel Reservtaion | Rent Car
+62 8191 5534 286
Email : agusrohmad@yahoo.com | contact@javaheritagetour.com
enjoy treveling with us
Thank you for visiting JavaHeritageTour.com If you need support, please Contact us.