Jeep Lava Tour Merapi  Vintage jeeps rocky street great views – When I visited Jogja with my Indonesian and Japanese friends last month, I asked my friend from Glasela EO to escort us to go around Jogja. Since we only had a very limited time, we chose only 3 tourism spots and their Lava Tour service was one of our choice.
Jeep Lava Tour Merapi Vintage jeeps rocky street
It was great, it was unique, it was not glamorous, but excitingly adventurous. The rocky street, the topless jeep, the cold weather completed the vibe.
The tour guide took us to a very simple but memorable museum made of the remaining of the building, goods, chairs, bones, etc of the volcanic disaster o 2006.
These remainings made us imagine how would it feel to being hit by hot cloud, hot lava, ran over by giant rocks, etc.
We were shown a plain field which is now filled by grass that used to be a village full of houses and cattle farm.
After that, we were taken to a bunker on the top of the hill where we can see the Merapi mountain on the opposite side of the hill. It feels close yet it was quite far.
And we tried a very unique beverage called "wedang Merapi" or Merapi hot tea made of ginger and brown sugar. It made us feel warm in our tummy despite that we were up on the hill accompanied by cold wind.
On our way down to the post, we took great pictures and a little bit went around
Kaliurang village
.
In addition to our service, if you may have special request for any personalized tour arrangement covering Yogyakarta and Java island, please don't hesitate to contact us.
We would be glad to provide and offer you with options for the desired packages based on your customization.
You may check our guests' reviews at TripAdvisor
our guests' reviews at TripAdvisor
Percutian selama 4 hari 3 malam. Kami mengambil pakej transport & penginapan. Servis diberi sangat bagus. Driver kami, Supri sentiasa memberi idea & pandangan tentang tempat kami lawati. Tempat tinggal... read more kami juga sangat selesa & selamat. Berhawa dingin dan free flow water. Layanan owner Pak...Selengkapnya

hanannabilah


10/21/2018

Terima kasih kepada BANG BUDI yang sangat ramah kepada saya dan isteri...Dan Bang Budi juga pandai mengatur jadual semasa saya di jogja Gua Pindul, Timang Beach, Borobudur ,Gunung Berapi, Gumuk... read more Pasir, Parang Tritis, Hutan pinus hobbit Dan lain2 Lagi.Bang Budi juga tahu makan di mana...Selengkapnya

mohdhafeez90


4/12/2019

Bersama driver Mas Budi. Senang untuk berurusan tanpa sebarang masalah. Tepat waktu dan mudah untuk bekerjasama. Percutian paling best untuk tahun 2018 , inshaAllah kembali lagi di lain tahun.... read more Dari Kelantan, Malaysia. #sepkitojangepecoh #bythelovechapters #anaisphotog

CivilQ2


1/01/1970

Pertama kali saya sampai di Indonesia..pertama kali juga saya dapat perkhidmatan terbaik dari En Budi! Saya suka sikap Pak Budi yang sangat menepati masa dan baik hati menolong saya... read more mencari telefon yang hilang dan jumpa kembali.. terima kasih! saya harap teruskan perkhidmatan yang sebagus ini..terima...Selengkapnya

Passport829711


10/25/2018
Get more ideas on what to do on the
Yogyakarta Travel Guide
Book
your flights to Yogyakarta
today.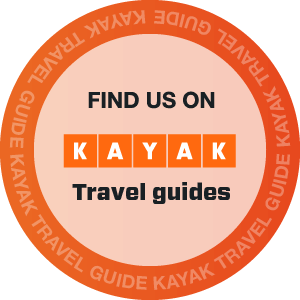 Java Heritage Tour
Java Heritage Tour is a local operator tour in Yogyakarta specialize in creating tailor made tours to your individual requirements and interests, ensuring that your holiday is exactly the way you want in affordable your budget.
Yogyakarta Tours| Private Tour | Hotel Reservtaion | Rent Car
+62 8191 5534 286
Email : agusrohmad@yahoo.com | contact@javaheritagetour.com
enjoy treveling with us
Thank you for visiting JavaHeritageTour.com If you need support, please Contact us.