Borobudur Temple Largest Buddhist temple – Bodobudur is a must see place around Jogjakarta. It takes 60-90 minutes drive from Airport to this temple. However, I recommend that one should stay atleast for one night at the Manohara hotel located in the premises of this complex to really enjoy the beauty and details of the temple and it surroundings.
To enjoy the reliefs and carvings as well crowd free photography, suggest that one reaches this hotel by Friday afternoon and visit the temple before 5pm. It will take about 2-3 hours to really appreciate the structure.
The crowd is at its thinnest during weekday and gets really heavy right from Saturday morning till Sunday evening. Take the sunrise tour package on next day (starting at 4.30 AM) and enjoy the beautiful sunrise from the top of the temple complex. After the sunrise, talk a small walk to the near-by Dagi hills and take a view of this temple complex from a distance. Respect the temple, its intricacy, splendor and its historical and spiritual significance…and please don't be one of those trying to take your selfie with the idols.
our guests' reviews at TripAdvisor
Seronok bercuti di jogja, ada mas budi bawa jalan2 ikut keselesaan kami, memandu cermat dan menjaga kami sekeluarga dengan baik.
Banyak tips dan story di kongsi sama.
Semua tempat menarik... read more dibawa, my son juga senang sama uncle budi.
Sampai jumpa lagi, terima kasih jadi juru photo nya

Jazzabellea


7/17/2019

Nama driver: Pak Tugi

Kami di Jogja selama 4 hari dan Pak Tugi layan kami dengan sungguh baik! Kemana-mana kami hendak pergi, walaupun jauh, dia hantar kami dgn... read more senyuman. Dia membawa kami ke warung makan local yg sedap dan tidak ada ramai tourist. Layanan Pak Tugi memang first class dan kami rasa sangat selesa dengan dia.

Terima kasih sekali lagi, Pak Tugi, untuk layanan yg teramat bagus!

Yasmin dan Aqillah dari Singapura

lilliesanddaisies


7/28/2018

Percutian selama 4 hari 3 malam. Kami mengambil pakej transport & penginapan. Servis diberi sangat bagus. Driver kami, Supri sentiasa memberi idea & pandangan tentang tempat kami lawati. Tempat tinggal... read more kami juga sangat selesa & selamat. Berhawa dingin dan free flow water. Layanan owner Pak...Selengkapnya

hanannabilah


10/21/2018
Get more ideas on what to do on the
Yogyakarta Travel Guide
Book
your flights to Yogyakarta
today.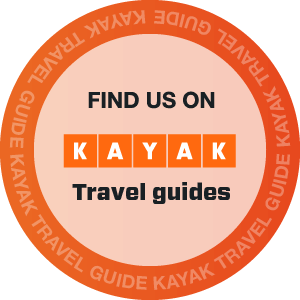 Java Heritage Tour
Java Heritage Tour is a local operator tour in Yogyakarta specialize in creating tailor made tours to your individual requirements and interests, ensuring that your holiday is exactly the way you want in affordable your budget.
Yogyakarta Tours| Private Tour | Hotel Reservtaion | Rent Car
+62 8191 5534 286
Email : agusrohmad@yahoo.com | contact@javaheritagetour.com
enjoy treveling with us
Thank you for visiting JavaHeritageTour.com If you need support, please Contact us.