Batik Home Industry – History of batik in Yogyakarta are very closely related with the development of the Majapahit kingdom and the spread of Islam in Java. Batic expansion much done in times of ancient Mataram kingdom, then Islamic Mataram kingdom in Solo and Yogyakarta.
Batik in Indonesia has been known since antiquity and continue to expand employment in the Majapahit kingdom and the subsequent kings. When you start widening this batik art belongs to the people of Indonesia and Java in particular tribe is after the end of the 18th century AD. Produced batik is batik, to the early 20th century AD and the new batik known after the first world war finished in 1920. Many Batik counties in Java center is another area, then Batik become a tool by the economic struggle against Muslim figure of Dutch economy.
Batik art is art image on the cloth became a cultural of Indonesia kings of old world. Initially, batik done only limited in the Kingdom alone, the result is to dress the king and family and his followers in the government. As a result many followers king who lived outside the area Yogyakarta Palace, batik art then brought them out of the Kingdom and made ​​its place respectively.
Over time this batik art imitated by the people nearest and subsequently became widespread employment of women in the household to fill spare time. Furthermore, batik clothing was only the Kingdom family, then became a folk outfit that much preferred by women as well as men. White fabric material widely used that time is woven itself. Worn while coloring consist of native plants from Indonesia. Material substance among others of: noni tree, indigo, Soga, soda.
our guests' reviews at TripAdvisor
Percutian selama 4 hari di Jogja sangat bermakna untuk kami. Dengan bantuan tourguide, Supri dari Java Heritage kami dibawa ke lokasi2 yang menarik serta rumah-rumah makan yang enak-enak. Dengan harga... read more perkhidmatan yang berpatutan yang ditawarkan oleh Java Heritage, kami berjaya menamatkan misi percutian kami. Sepanjang...Selengkapnya

Camper671727


11/27/2018

Percutian selama 4 hari 3 malam. Kami mengambil pakej transport & penginapan. Servis diberi sangat bagus. Driver kami, Supri sentiasa memberi idea & pandangan tentang tempat kami lawati. Tempat tinggal... read more kami juga sangat selesa & selamat. Berhawa dingin dan free flow water. Layanan owner Pak...Selengkapnya

hanannabilah


10/21/2018
Get more ideas on what to do on the
Yogyakarta Travel Guide
Book
your flights to Yogyakarta
today.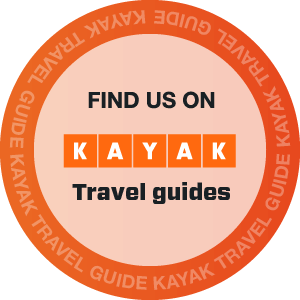 Java Heritage Tour
Java Heritage Tour is a local operator tour in Yogyakarta specialize in creating tailor made tours to your individual requirements and interests, ensuring that your holiday is exactly the way you want in affordable your budget.
Yogyakarta Tours| Private Tour | Hotel Reservtaion | Rent Car
+62 8191 5534 286
Email : agusrohmad@yahoo.com | contact@javaheritagetour.com
enjoy treveling with us
Thank you for visiting JavaHeritageTour.com If you need support, please Contact us.