Jogjakarta Easy Tour 4 days 3 nights tour offer you the 4 days 3 nights tour package to enjoy Borobudur temple in in morning, with Yogyakarta city tour to visit Sultan Palace, and Prambanan Temple and the shopping center in Jogjakarta with itinerary as followed
Day 1 Arrival at Yogyakarta airport – Prambanan Temple Tour – Hotel
Meet and greet with our guide at Yogyakarta airport, Drive to Prambanan Temple complex the biggest hindu temple built at 9 the century cpmpound by Brahma Civa and Vishnu Temple . Check in hotel.
Day 2 Borobudur Tour and Yogyakarta City Tour
After breakfast, visit Borobudur temple to admiring the magnificent architecture and exploring Buddhism in relief, then continue to visiting small temples Pawon & Mendut temples, Yogyakarta City tour begin by visiting "Sultanate Palace" – the magnificent palace of Kraton of Yogyakarta. Proceed to Tamansari/Watercastle, then visit a traditional batik home industry,
Day 3 Merapi Lava Tour and Vilage Kasongan and Sunset at Parang Tritis
Depart in The morning to Merapi Lava Tour and Then proceed to visit Kasongan village, Manding Village and having sunset at Parangtritis beach. Dinner at local restaurant.
Day 4 Transfer to airport
After breakfast transfer to Yogyakarta airport for your next destination.
our guests' reviews at TripAdvisor
Nama driver: Pak Tugi

Kami di Jogja selama 4 hari dan Pak Tugi layan kami dengan sungguh baik! Kemana-mana kami hendak pergi, walaupun jauh, dia hantar kami dgn... read more senyuman. Dia membawa kami ke warung makan local yg sedap dan tidak ada ramai tourist. Layanan Pak Tugi memang first class dan kami rasa sangat selesa dengan dia.

Terima kasih sekali lagi, Pak Tugi, untuk layanan yg teramat bagus!

Yasmin dan Aqillah dari Singapura

lilliesanddaisies


7/28/2018

Perjalanan percutian sangat seronok.tempat sangat menarik bersama mas adi ....seorang yg ramah.terima kasih jugak pada pak agus kamarnya sungguh selesa.makanan enak.tq pada pak agus dan adi.👍👍👍👍👍

lizajamaludin


11/09/2018

Terima kasih kepada BANG BUDI yang sangat ramah kepada saya dan isteri...Dan Bang Budi juga pandai mengatur jadual semasa saya di jogja Gua Pindul, Timang Beach, Borobudur ,Gunung Berapi, Gumuk... read more Pasir, Parang Tritis, Hutan pinus hobbit Dan lain2 Lagi.Bang Budi juga tahu makan di mana yg enak seperti pak pong sate kambing...inshaallah kalau panjang saya datang lagi

From Malaysia
Johor bahru

mohdhafeez90


4/13/2019
Get more ideas on what to do on the
Yogyakarta Travel Guide
Book
your flights to Yogyakarta
today.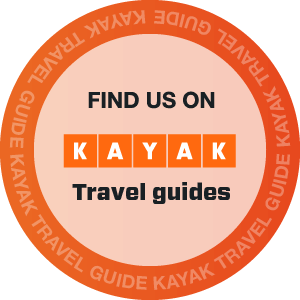 Java Heritage Tour
Java Heritage Tour is a local operator tour in Yogyakarta specialize in creating tailor made tours to your individual requirements and interests, ensuring that your holiday is exactly the way you want in affordable your budget.
Yogyakarta Tours| Private Tour | Hotel Reservtaion | Rent Car
+62 8191 5534 286
Email : agusrohmad@yahoo.com | contact@javaheritagetour.com
enjoy treveling with us
Thank you for visiting JavaHeritageTour.com If you need support, please Contact us.