Yogya Travel Information Yogyakarta Timezones Indonesia has three time zones—Western Indonesia Time which is GMT +7 (covering Sumatra, Java, Madura, West Kalimantan, Central Kalimantan), Central Indonesia Time which is GMT +8 (covering East and South Kalimantan, Sulawesi, Bali, Nusa Tenggara) and the last is Eastern Indonesia Time which is GMT +9 (covering Maluku and Irian Jaya). The capital Jakarta is GMT + 7 or 16 hours ahead of US Pacific Standard Time.
Discover- information Office Hours
Office hours start from 8 AM to 4 PM, or 9 AM to 5 PM. Lunch break occurs between 12 noon to 1 PM. Usually offices are closed on Saturdays, including government offices. Government office hours start at 8 AM and end at 4 PM.
Discover- information Banking Hours
Standard banking hours are from 8 AM to 3 PM from Monday to Friday. However several banks open their branches in hotels (and some in malls) longer than office hour, a few are open on Saturdays so you might want to check first. Jakarta has a number of international banks, even though you can also exchange currencies in some hotel cashiers and official money changers.
Discover- information Currency
The Indonesia Rupiah is also called IDR. Information of daily exchange rate can be found in newspapers or from the net. Some Indonesia banks provide this on their websites. IDR and US$ are the most acceptable currencies. Most tourism resorts have money changer facilities. When you are traveling to remote areas it is advisable to exchange your money and clear your check. Credit cards are only acceptable in big hotels, restaurants, shops and traveling agencies.
Discover- information Electricity
Electric power supply is 220 volts in all regions. So be careful with your 110-volt electronic equipment. The sockets will only fit with with two pins rounded-tip plugs (technically known as Type C, E, and F) or use adaptors. Most hotels and many restaurants in large cities provide internet connections or free WiFi.
our guests' reviews at TripAdvisor
Perjalanan percutian sangat seronok.tempat sangat menarik bersama mas adi ....seorang yg ramah.terima kasih jugak pada pak agus kamarnya sungguh selesa.makanan enak.tq pada pak agus dan adi.👍👍👍👍👍

lizajamaludin


11/09/2018

Nama driver: Pak Tugi

Kami di Jogja selama 4 hari dan Pak Tugi layan kami dengan sungguh baik! Kemana-mana kami hendak pergi, walaupun jauh, dia hantar kami dgn... read more senyuman. Dia membawa kami ke warung makan local yg sedap dan tidak ada ramai tourist. Layanan Pak Tugi memang first class dan kami rasa sangat selesa dengan dia.

Terima kasih sekali lagi, Pak Tugi, untuk layanan yg teramat bagus!

Yasmin dan Aqillah dari Singapura

lilliesanddaisies


7/28/2018

Percutian selama 4 hari 3 malam. Kami mengambil pakej transport & penginapan. Servis diberi sangat bagus. Driver kami, Supri sentiasa memberi idea & pandangan tentang tempat kami lawati. Tempat tinggal... read more kami juga sangat selesa & selamat. Berhawa dingin dan free flow water. Layanan owner Pak...Selengkapnya

hanannabilah


10/21/2018
Get more ideas on what to do on the
Yogyakarta Travel Guide
Book
your flights to Yogyakarta
today.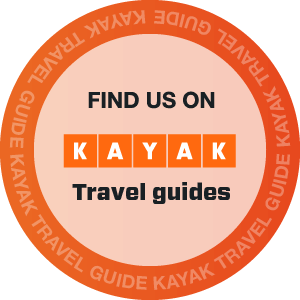 Java Heritage Tour
Java Heritage Tour is a local operator tour in Yogyakarta specialize in creating tailor made tours to your individual requirements and interests, ensuring that your holiday is exactly the way you want in affordable your budget.
Yogyakarta Tours| Private Tour | Hotel Reservtaion | Rent Car
+62 8191 5534 286
Email : agusrohmad@yahoo.com | contact@javaheritagetour.com
enjoy treveling with us
Thank you for visiting JavaHeritageTour.com If you need support, please Contact us.