Understanding the Thousands of Relief Panels of Borobudur Temple is a majestic masterpiece. Recognized as a UNESCO World Heritage site, Borobodur is the largest Buddhist monument in the world and the single most visited spot in Indonesia. 75 years in the making, Borobudur is constructed from 2 million intricately carved volcanic rocks, and assembled using a complex interlocking technique without the use of cement or mortar. Aside from its enchanting beauty and high artistic value, Borobodur is a structure rich in history, culture and religion.
The ten levels of Borobudur are believed to be representations of the Mahayana school of philosophy which describe the ten levels of Bodhisattva that must be passed to attain the Buddhist perfection. The monument is decorated with 2,672 relief panels that if aligned in a row, would stretch a length of over 6 kilometers. Of these panels, 1,460 are narrative, while the other 1,212 are decorative. The narrative panels tell the story of Sudhana and Manohara – every scene of the story, a sculpted work of art of extraordinary value. UNESCO has recognized these panels as the largest and most comprehensive ensemble of Buddhist reliefs in the world.
Reading the panels on the Borobudur temple walls requires a specific technique
Reading the panels on the temple walls requires a specific technique. The panels on the wall read from left to right, while those on the
balustrade read from right to left, conforming with the pradaksina, a ritual performed by pilgrims who move in a clockwise direction, whilst always keeping the sanctuary to their right. The story begins and ends at the eastern side of the gate at every level. Stairs connect each level to the next from each direction of the compass, but the idea is to always ascend from the stairs at the eastern corner. The panels depict stories of Karma, of passion, robbery, murder, torture and humiliation. But not all are negative. Some panels also tell of the cause and effect of good deeds, and describe the behavior of the Javanese Society of that day, from religion to livelihood to social structure, fashion, and even the various types of plants and animals. Ultimately, it describes the human life cycle: Birth – Life – Death.
Kamadhatu is a picture of highly populated world still dominated by Kama, or lust. This zone is at the bottom level of Borobodur, and is therefore not visible due to some added construction. Some say these structures were added to strengthen the building's foundations, while others speculate that they have been added to conceal the obscene content of the reliefs. For visitors that wish to see these reliefs, the Karmawibhangga Museum displays pictures of the Kamadhatu.
Reliefs that depict the history of Buddha
Lalitawistara are a series of beautifully sculpted reliefs that depict the history of Buddha, starting from his descent from Heaven, to his enlightenment under the bodhi tree, and finally to his first teachings in the city of Banaras. Lalitawistara consists of 120 panels, but yet does not tell the complete story of Buddha. These reliefs are found on the temple walls in hallway 1 on level 2.
Jataka and Awadana are reliefs telling of Buddha, before he was reborn as Prince Siddharta. These are also engraved in hallway 1 on the second level, and tell of Buddha's kindness and self-sacrifice as he was reincarnated in various forms of human or animal. It explains of how good works are what set humans apart from animals, and tells of the stages of preparation to the next and higher level of Buddha.
Awadana also tells the story not of the Buddha figure, but of the Prince Sudhanakumara. The stories on the awadana reliefs are compiled in the books Kitab Diwyawadana, (A Diety's noble deeds,) and Kitab Awadanasataka, (A hundred awadana stories.)
These panels are based on the Mahayana Buddhist scriptures
Bhadracari is a row of 460 neatly carved reliefs along the walls and balustrades. These reliefs are scattered throughout various levels of
the temple and tell of Sudhana, the son of a wealthy merchant, who wanders in quest of the ultimate knowledge or truth. These panels are based on the Mahayana Buddhist scriptures, entitled Gandawyuha. The story tells of 10 great vows made by Bodhisattva Samantabadhra concerning his Buddhist practice, which later became the leading guidelines of all Bodhisattvas, and particularly of Sudhana.
From the 5th to 7th levels of the temple, there are no reliefs on the walls. This is because these levels represent the nature of the "Arupadhatu," which means "without tangible form." At this level, people are free from all desires of any shape or form, but yet have not attained Nirvana. On this level, there are several Buddha statues placed inside stupas.
At the 10th and highest level of the temple, is the largest and tallest stupa in Borobudur. Within this stupa was found the Imperfect Buddha or Unfinished Buddha, which can now be found in the Karmawibhangga Museum.
Unlike most temples, Borobudur did not have actual spaces for worship. Instead it has an extensive system of corridors and stairways, which are thought to have been a place for Buddhist ceremonies. Borobodur also has six square courtyards, three circular ones, and a main courtyard within a stupa at the temple's peak. The entire structure is formed in the shape of a giant twirling staircase, a style of architecture from prehistoric Indonesia.
Because of the uniqueness, beauty, historic value and priceless works of art manifested in Borobodur, this temple is certainly worth of the title as one of the greatest masterpieces of Indonesia's vast archipelago.
our guests' reviews at TripAdvisor
Terima kasih kepada BANG BUDI yang sangat ramah kepada saya dan isteri...Dan Bang Budi juga pandai mengatur jadual semasa saya di jogja Gua Pindul, Timang Beach, Borobudur ,Gunung Berapi, Gumuk... read more Pasir, Parang Tritis, Hutan pinus hobbit Dan lain2 Lagi.Bang Budi juga tahu makan di mana yg enak seperti pak pong sate kambing...inshaallah kalau panjang saya datang lagi

From Malaysia
Johor bahru

mohdhafeez90


4/13/2019

Terima kasih banyak2 Pak Tugi bawa kami jalan-jalan pusing Yogjakarta. Servis terbaik termasuklah bawa ke tempat makan yang sedap2, peramah, menepati masa, dan bawa ke tempat2 menarik yg tiada... read more dalam itenari kami. #paktugiterbaik

Navigator816060


9/17/2018

Seronok bercuti di jogja, ada mas budi bawa jalan2 ikut keselesaan kami, memandu cermat dan menjaga kami sekeluarga dengan baik.
Banyak tips dan story di kongsi sama.
Semua tempat menarik... read more dibawa, my son juga senang sama uncle budi.
Sampai jumpa lagi, terima kasih jadi juru photo nya

Jazzabellea


7/17/2019
Get more ideas on what to do on the
Yogyakarta Travel Guide
Book
your flights to Yogyakarta
today.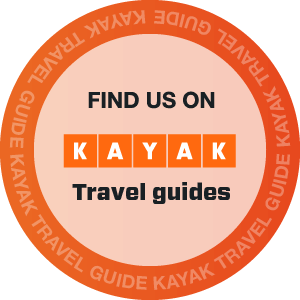 Java Heritage Tour
Java Heritage Tour is a local operator tour in Yogyakarta specialize in creating tailor made tours to your individual requirements and interests, ensuring that your holiday is exactly the way you want in affordable your budget.
Yogyakarta Tours| Private Tour | Hotel Reservtaion | Rent Car
+62 8191 5534 286
Email : agusrohmad@yahoo.com | contact@javaheritagetour.com
enjoy treveling with us
Thank you for visiting JavaHeritageTour.com If you need support, please Contact us.