Tubing down the Elo River of Central Java – After shopping in Malioboro, visiting the Sultan's palace in Yogyakarta or exploring the magnificent Borobudur temple, it's time for some tubing fun! Join this rough and winding journey down the Elo River in Magelang, in the province of Central Java, for an exhilarating experience, and an exciting story to share upon your return home.
For those that love the wet and wild adventures, take a shot at this latest method of careening down a raging river. Tubing is somewhat similar to rafting, but atop a large rubber inner tube instead of an inflatable raft. Unlike the typical raft which seats about 6 passengers, tubing is for those who prefer to take on the river alone.
Despite the daunting image of speeding down the river rapids while seated in a truck's tire, tubing is perfectly safe and comfortable. If you don't yet know how to swim, that's no problem at all. Like any other adventure sport, tubing does have its own risks, but all efforts have been taken to minimize those risks. Patrons of the Magelang Tubing will be supplied with the standard equipment of life-jackets, helmets and gaiters – all of which you will be required to use. Experienced river guides will provide guidance before you set off, so be sure to listen carefully and follow the given instructions. A guide will also be present on the river. Guides have all been well trained to provide the maximum safety during rafting or tubing and are all quite familiar with its bends and swells. Along both sides of the river, you can also appreciate the stretches of rice fields and coffee plantations.
Elo River is quite challenging, yet safe, and takes about 2.5 – 3 hours to complete. The course has been graded between Grade II and III, meaning that it is safe enough for beginners.
Most tubing and rafting operators provide a place of rest after the trip. Here you can have a taste of traditional snacks, and quench your thirst with cool coconut water. To conclude your journey, take a look at the candid shots snapped throughout your trip. These are available for purchase, for an unforgettable piece of Elo River that you can take home and treasure always.
Elo River in the Magelang District is the usual location for tubing. The start of the river is not far from Borobudur, and approximately 30 minutes from the city of Yogyakarta.
our guests' reviews at TripAdvisor
Percutian yg menyeronokkan. Tempat² yang menarik. Pemandu yg baik, peramah, penyabar. Tq mas Adi dan pak Agus. Semoga ketemu lg di lain waktu.

n0rhaslindaj


11/09/2018

Bersama driver Mas Budi. Senang untuk berurusan tanpa sebarang masalah. Tepat waktu dan mudah untuk bekerjasama. Percutian paling best untuk tahun 2018 , inshaAllah kembali lagi di lain tahun.... read more Dari Kelantan, Malaysia. #sepkitojangepecoh #bythelovechapters #anaisphotog

CivilQ2


1/01/1970

Terima kasih kepada BANG BUDI yang sangat ramah kepada saya dan isteri...Dan Bang Budi juga pandai mengatur jadual semasa saya di jogja Gua Pindul, Timang Beach, Borobudur ,Gunung Berapi, Gumuk... read more Pasir, Parang Tritis, Hutan pinus hobbit Dan lain2 Lagi.Bang Budi juga tahu makan di mana...Selengkapnya

mohdhafeez90


4/12/2019

Percutian selama 4 hari 3 malam. Kami mengambil pakej transport & penginapan. Servis diberi sangat bagus. Driver kami, Supri sentiasa memberi idea & pandangan tentang tempat kami lawati. Tempat tinggal... read more kami juga sangat selesa & selamat. Berhawa dingin dan free flow water. Layanan owner Pak...Selengkapnya

hanannabilah


10/21/2018
Get more ideas on what to do on the
Yogyakarta Travel Guide
Book
your flights to Yogyakarta
today.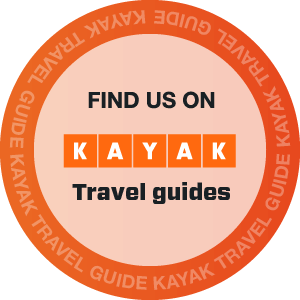 Java Heritage Tour
Java Heritage Tour is a local operator tour in Yogyakarta specialize in creating tailor made tours to your individual requirements and interests, ensuring that your holiday is exactly the way you want in affordable your budget.
Yogyakarta Tours| Private Tour | Hotel Reservtaion | Rent Car
+62 8191 5534 286
Email : agusrohmad@yahoo.com | contact@javaheritagetour.com
enjoy treveling with us
Thank you for visiting JavaHeritageTour.com If you need support, please Contact us.