The Unique Ullen Sentalu Museum Of Yogyakarta: History Of The Mataram Dynasty – Tucked away in the panoramic mountain region of Kaliurang on the slopes of Mount Merapi is a one-of-a-kind museum that houses the history of the modern Mataram Dynasty, comprising the royal houses of the Sunan of Solo , Prince Mangkunegaran, and the Sultan of Yogya and the Prince of Paku Alam.
Located at Jalan Boyong in Kaliurang, a small distance from the city of Yogyakarta, the Ullen Sentalu Museum lies in the Kaswargan Park, covering an area of 11,990 square meters.
Officially opened on 1 March 1997 it took five years to prepare since 1994. The Museum, which also houses intangible heritage that covers expressions, knowledge, representations and skills, is the initiative of Haryono and comes under the auspices of the Ulating Blencong Institute.
Blending perfectly with its natural surroundings, its walls and floors are made of stones that were spewed by the Merapi volcano, now found abundantly in the surrounding rivers.
To do at Ullen Sentalu Museum
Here are a number of halls, namely the entrance lobby, The room for Dance and Gamelan music, the Sela Giri cave, 5 rooms at the Kampung Kambang village, the Retja Landa corridor, and the Hall of Culture.
A guide will take you around the museum, starting from the Lobby which describes the establishment of the museum and a statue of the goddess of rice and agriculture, Dewi Sri, symbol of fertility. Next follow the Dance and Gamelan room where are displayed sets of gamelan instruments and paintings of court dancers.
In the Sela Giri Cave are paintings of four royal personalities of the 4 royal houses of Mataram. The Kampung Kambang village stands on a pool on which stand rooms called the Ode to Tineke, princess, daughter of Sunan Pakubowono XI; the Royal Room of Ratoe Mas, the Vorstenlanden Batik room, the Batik Pesisiran (Coastal batiks) room, and the room of Putri Dambaan. At the Sasana Sekar Bawana are paintings of past Mataram Sultans and Sunans, a number of statues, as well as utensils and methods showing the special make up and dress of royal brides and grooms of the houses of Solo and Yogya, altogether beautifully surrounded by cooling plants and verdant trees.
At the end of the tour, visitors receive a special drink, a favorite of sultans, royal princes and princesses called "Ratu Mas".
This is a drink made of secret ingredients taken from seven different herbs that provide wellness and youthfulness, confides the guide.
This Museum offers to visitors the complete atmosphere of having been in one of the palaces in the Mataram kingdom of yore, steeped in Javanese culture, rich in history and arts, set amongst beautiful and serene surroundings.
Tips at Ullen Sentalu Museum
It is best to come with a friend, since to be accompanied by a guide you must pay for two persons. If you visit the Museum during weekends or holiday season do make sure to come early, since guides are limited.
Taking photographs in theUllen Sentalu Museum is prohibited.
The Museum is open: Tuesdays – Sundays and public holidays, from 09.0 hrs – 15.30 hrs.
Entry tickets cost Rp. 25,000 for Indonesians and international students, and US$ 5 for international tourists.
our guests' reviews at TripAdvisor
Nama driver: Pak Tugi

Kami di Jogja selama 4 hari dan Pak Tugi layan kami dengan sungguh baik! Kemana-mana kami hendak pergi, walaupun jauh, dia hantar kami dgn... read more senyuman. Dia membawa kami ke warung makan local yg sedap dan tidak ada ramai tourist. Layanan Pak Tugi memang first class dan kami rasa sangat selesa dengan dia.

Terima kasih sekali lagi, Pak Tugi, untuk layanan yg teramat bagus!

Yasmin dan Aqillah dari Singapura

lilliesanddaisies


7/28/2018

Percutian selama 4 hari 3 malam. Kami mengambil pakej transport & penginapan. Servis diberi sangat bagus. Driver kami, Supri sentiasa memberi idea & pandangan tentang tempat kami lawati. Tempat tinggal... read more kami juga sangat selesa & selamat. Berhawa dingin dan free flow water. Layanan owner Pak...Selengkapnya

hanannabilah


10/21/2018

Percutian yg menyeronokkan. Tempat² yang menarik. Pemandu yg baik, peramah, penyabar. Tq mas Adi dan pak Agus. Semoga ketemu lg di lain waktu.

n0rhaslindaj


11/09/2018

Terima kasih kepada BANG BUDI yang sangat ramah kepada saya dan isteri...Dan Bang Budi juga pandai mengatur jadual semasa saya di jogja Gua Pindul, Timang Beach, Borobudur ,Gunung Berapi, Gumuk... read more Pasir, Parang Tritis, Hutan pinus hobbit Dan lain2 Lagi.Bang Budi juga tahu makan di mana yg enak seperti pak pong sate kambing...inshaallah kalau panjang saya datang lagi

From Malaysia
Johor bahru

mohdhafeez90


4/13/2019
Get more ideas on what to do on the
Yogyakarta Travel Guide
Book
your flights to Yogyakarta
today.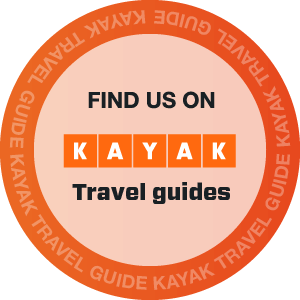 Java Heritage Tour
Java Heritage Tour is a local operator tour in Yogyakarta specialize in creating tailor made tours to your individual requirements and interests, ensuring that your holiday is exactly the way you want in affordable your budget.
Yogyakarta Tours| Private Tour | Hotel Reservtaion | Rent Car
+62 8191 5534 286
Email : agusrohmad@yahoo.com | contact@javaheritagetour.com
enjoy treveling with us
Thank you for visiting JavaHeritageTour.com If you need support, please Contact us.