Plaosan Temple is situated in Bugisan Village, Prambanan Sub-district, Klaten District, 1.5 kilometers to the east of Sewu Temple. The temple is an ancient building compound comprising of two building complexes, Plaosan Lor Temple complex (lor is a Javanese word that means north) and Plaosan Kidul Temple complex (kidul is a Javanese word for south). The relief sculptures seen at the compound are fine and detailed, similar to sculptures found at Borobudur, Sewu and Sari Temples.
Experts claim that Plaosan Temple, a Buddhist shrine, was built during the era of Mataram Hindu Kingdom, when Rakai Pikatan was at the helm, at the dawn of the 9th century. De Casparis, one of the proponents of the claim, based his viewpoint on the inscription on Cri Kahulunan ancient stone (842 AD). The inscription stone states that Plaosan Lor Temple was built by Queen Sri Kahulunan, with the support from her husband. De Casparis argued further that Sri Kahulunan was a designation entitled to Pramodhawardani, the daughter of King Samarattungga of Syailendra Dynasty. The princess, a Buddhist, married Rakai Pikatan of Sanjaya Dynasty, who was a Hindu.
Other experts argue that Plaosan Temple was built before Rakai Pikatan reigned. Anggraeni, a proponent of the claim, believed that Sri Kahulunan, instead of a princess, was Rakai Garung, the predecessor of Rakai Pikatan, who once ruled Mataram. The era of Rakai Pikatan was too short to build a temple as big as Plaosan. Rakai Pikatan, however, built the ancillary temple after the main temple was erected.
In October 2003, an inscription-bearing gold sheet was discovered in the surroundings of an ancillary temple in Plaosan Kidul Temple complex. It is estimated that the inscription was made in the 9th century AD. The sheet is 18.5 centimeters in length and 2.2 centimeters in width and the inscription is in Sanskrit written in old Javanese letters. Although the translation of the inscription has yet come to an end, Tjahjono Prasodjo, the epigrapher who deciphers the inscription, believes that the inscription support the claim that Plaosan Temple was built during Rakai Pikatan era.
Plaosan Lor ( North Palosan Temple )
Plaosan Lor is a large complex of temples. On each of this compound's sides, there is a couple of face-to-face Dwarapala statues, each in seated position on its right leg while the left one bended in front of the body. The right hand holds a cudgel, while the left one is on the left knee.
On the temple's north court, there are 6 big stupas and a rectangular stone terrace surrounded by rows of stone pedestals. The terrace is believed to be a place where offerrings were given.
It is assumed that there was once a wooden structure on the terrace and Dhyani Buddha statue on each of the stone pedestals. Similar but smaller terrace can be found to the south of the compound.
At the center of this temple complex, there are two two-storied buildings that constitute the main temple. The two buildings face west, each surrounded by stone wall.
The stone wall is encircled by 174 ancilllary temples, consisting of 58 small shrines, each laid out on a square plan, and 116 stupas. These shrines are arranged in rows of seven south of the main temples, of 19 temples to the east or rear of the main temples, and 17 temples in front of the main temples. Nearly all of the temples have already crumbled.
It is assumed that there was once a wooden structure on the terrace and Dhyani Buddha statue on each of the terrace can be found to the south of the
Each of the main temples stands on a 60 cm high base that surrounds the temple's body. The stairs to the door have stone baisters with statue of dragon head on each end. The door's frame is embellished with sculptures of flowers and climbing plants. The frame is topped by a sculpture of kala head without its lower jaw in high relief.
long the outer wall is adorned with relief depicting man and woman in standing position at a size of real human figure. The wall of the south temple carries relief of male figures, while that of the north
temple depicts female figures. The south temple was probably a monastery for bhikkus while the north one for bhikkunis.
Plaosan Kidul (South Plaosan)
Plaosan Kidul Temple is located to the south of Plaosan Lor, separated by a road. While the main temples of Palosan Lor still stand firm, their counterpart in Plaosan Kidul have crumbled, leaving only a number of 'candi perwara' (ancillary temples).
our guests' reviews at TripAdvisor
Pertama kali saya sampai di Indonesia..pertama kali juga saya dapat perkhidmatan terbaik dari En Budi! Saya suka sikap Pak Budi yang sangat menepati masa dan baik hati menolong saya... read more mencari telefon yang hilang dan jumpa kembali.. terima kasih! saya harap teruskan perkhidmatan yang sebagus ini..terima...Selengkapnya

Passport829711


10/25/2018

Nama driver: Pak Tugi

Kami di Jogja selama 4 hari dan Pak Tugi layan kami dengan sungguh baik! Kemana-mana kami hendak pergi, walaupun jauh, dia hantar kami dgn... read more senyuman. Dia membawa kami ke warung makan local yg sedap dan tidak ada ramai tourist. Layanan Pak Tugi memang first class dan kami rasa sangat selesa dengan dia.

Terima kasih sekali lagi, Pak Tugi, untuk layanan yg teramat bagus!

Yasmin dan Aqillah dari Singapura

lilliesanddaisies


7/28/2018

Percutian selama 4 hari 3 malam. Kami mengambil pakej transport & penginapan. Servis diberi sangat bagus. Driver kami, Supri sentiasa memberi idea & pandangan tentang tempat kami lawati. Tempat tinggal... read more kami juga sangat selesa & selamat. Berhawa dingin dan free flow water. Layanan owner Pak...Selengkapnya

hanannabilah


10/21/2018

Terima kasih banyak2 Pak Tugi bawa kami jalan-jalan pusing Yogjakarta. Servis terbaik termasuklah bawa ke tempat makan yang sedap2, peramah, menepati masa, dan bawa ke tempat2 menarik yg tiada... read more dalam itenari kami. #paktugiterbaik

Navigator816060


9/17/2018
Get more ideas on what to do on the
Yogyakarta Travel Guide
Book
your flights to Yogyakarta
today.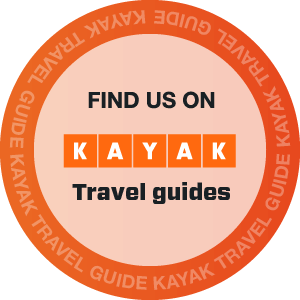 Java Heritage Tour
Java Heritage Tour is a local operator tour in Yogyakarta specialize in creating tailor made tours to your individual requirements and interests, ensuring that your holiday is exactly the way you want in affordable your budget.
Yogyakarta Tours| Private Tour | Hotel Reservtaion | Rent Car
+62 8191 5534 286
Email : agusrohmad@yahoo.com | contact@javaheritagetour.com
enjoy treveling with us
Thank you for visiting JavaHeritageTour.com If you need support, please Contact us.