Parangtritis Beach Mysterious Myths and Spectacular Ocean Views Escape from the city for a while and take the short drive from Yogya to the mystical Parangtritis beach where dramatic jagged cliffs meet a glistening volcanic black sand beach. Located around 28 km (17 miles) from Yogya this is the ideal distance to come for a day trip to take a break out of the city and soak up the roar of the waves and the astounding atmosphere. Here you'll see some incredibly green lush hills set against the backdrop of a raging ocean.
With raging surf and salty sea breezes it will be hard not to feel rejuvenated and refreshed as soon as you arrive here. At night, the star light on the silvery-black dunes give the beach a mystical feeling, and it won't be hard to understand why there are many local myths about this area. This whole region is filled with beaches, caves, lakes, paths and gravesites, each with their own mystical story.
What makes Parangtritis beach particularly special
What makes Parangtritis particularly special is that it is not only an enchanting holiday spot, it's also a sacred place. According to legend, when you come here you are
entering the domain of Kanjeng Ratu Kidul, Queen of the Southern Ocean who is not known for being welcoming to newcomers. For this reason the Javanese will not wear green, especially yellow-green around here as it's believed that this attracts the Queen.
People here hold great respect for the power of the Queen. Each year at Parangkusumo, 1 km. west of Parangtritis, the Sultan of Yogya makes ceremonial offerings to the Queen, believed to be the Sultan's mystical consort. Other Javanese may also give offerings when they are asking the Queen for aid, guidance or blessings.
Tips about Visiting with Parangtritis Beach
The roaring ocean currents here are very rough and strong so swimming is very dangerous and not recommended.
Take in the sights of the collapsing walls of surf and breathe in the fresh ocean air as you wander down the beach.
Rest at one of the makeshift shelters which line the beach where, for a small charge, you can sit and enjoy some shade.

Nearby Parangtritis are the hot springs, Parangwedang where, for a small fee, you can take a 15 minute deep and enjoy the health benefits and rejuvenation that comes from bathing in these waters.
our guests' reviews at TripAdvisor
Percutian yg menyeronokkan. Tempat² yang menarik. Pemandu yg baik, peramah, penyabar. Tq mas Adi dan pak Agus. Semoga ketemu lg di lain waktu.

n0rhaslindaj


11/09/2018

Nama driver: Pak Tugi

Kami di Jogja selama 4 hari dan Pak Tugi layan kami dengan sungguh baik! Kemana-mana kami hendak pergi, walaupun jauh, dia hantar kami dgn... read more senyuman. Dia membawa kami ke warung makan local yg sedap dan tidak ada ramai tourist. Layanan Pak Tugi memang first class dan kami rasa sangat selesa dengan dia.

Terima kasih sekali lagi, Pak Tugi, untuk layanan yg teramat bagus!

Yasmin dan Aqillah dari Singapura

lilliesanddaisies


7/28/2018
Get more ideas on what to do on the
Yogyakarta Travel Guide
Book
your flights to Yogyakarta
today.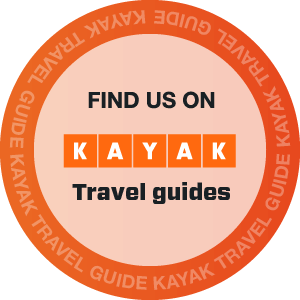 Java Heritage Tour
Java Heritage Tour is a local operator tour in Yogyakarta specialize in creating tailor made tours to your individual requirements and interests, ensuring that your holiday is exactly the way you want in affordable your budget.
Yogyakarta Tours| Private Tour | Hotel Reservtaion | Rent Car
+62 8191 5534 286
Email : agusrohmad@yahoo.com | contact@javaheritagetour.com
enjoy treveling with us
Thank you for visiting JavaHeritageTour.com If you need support, please Contact us.