On The Edge Of A Volcano At Mount Merapi – Living in the shadows of an active volcano is like sitting on a time bomb, especially when one of them is called the Fire Mountain or Gunung Merapi, the volcano that dominates the center of the island of Java. Mt Merapi, located near Yogyakarta, is one of the most active volcanoes on earth. It is one of some 500 volcanoes in Indonesia, from which at least 129 are active, aptly giving this archipelago the name: the Ring of Fire.
Despite its frequent eruptions, Mt. Merapi is very central to the lives of the Javanese people and kings. For through its eruptions Merapi spews lava, ash and minerals to the surrounding areas. These provide nutrients for the soil, making this one of the most fertile areas in the world, and consequently the most densely populated. This majestic, perfectly cone-shaped volcano, with its peak at 2,911 meters above sea level, has also determined the lives of kings and realms. In the early 11th Century, the once mighty ancient empire of Mataram mysteriously disappeared, and power suddenly shifted to East Java. Scientists surmise that a violent eruption of Merapi in 1006 AD was the ruin of the empire.
This massive eruption also buried the nearby Borobudur temple in ash. More recently in the 20th century, a destructive eruption in 1930 claimed 1300 lives. Today Merapi still erupts intermittently, but the people here have befriended the mountain and accept its rumblings and coughs as part of normal natural phenomena.
The Merapi volcano plays an important part in the accepted cosmos of the Javanese sultans. The Keraton of Yogyakarta faces the mountain in one direct line. Merapi is also guarded by spiritual "guards" who give offerings to the mountain.
Local people respect the awesome power of this volcano. Annually, on the anniversary of the Sultan's coronation, offerings (labuhan) are brought from the keraton of Yogya to Mt. Merapi , together with similar offerings carried to the Indian Ocean to the south, to appease the spirits of the mountain and the sea, in order to bring welfare to the inhabitants of Java.
Merapi is continuously monitored by a number of earthquake posts, who warn inhabitants of impending eruptions. Despite frequently giving out smoke, the mountain still attracts hikers and climbers.
our guests' reviews at TripAdvisor
Nama driver: Pak Tugi

Kami di Jogja selama 4 hari dan Pak Tugi layan kami dengan sungguh baik! Kemana-mana kami hendak pergi, walaupun jauh, dia hantar kami dgn... read more senyuman. Dia membawa kami ke warung makan local yg sedap dan tidak ada ramai tourist. Layanan Pak Tugi memang first class dan kami rasa sangat selesa dengan dia.

Terima kasih sekali lagi, Pak Tugi, untuk layanan yg teramat bagus!

Yasmin dan Aqillah dari Singapura

lilliesanddaisies


7/28/2018

Terima kasih kepada BANG BUDI yang sangat ramah kepada saya dan isteri...Dan Bang Budi juga pandai mengatur jadual semasa saya di jogja Gua Pindul, Timang Beach, Borobudur ,Gunung Berapi, Gumuk... read more Pasir, Parang Tritis, Hutan pinus hobbit Dan lain2 Lagi.Bang Budi juga tahu makan di mana...Selengkapnya

mohdhafeez90


4/12/2019

Percutian yg menyeronokkan. Tempat² yang menarik. Pemandu yg baik, peramah, penyabar. Tq mas Adi dan pak Agus. Semoga ketemu lg di lain waktu.

n0rhaslindaj


11/09/2018

Seronok bercuti di jogja, ada mas budi bawa jalan2 ikut keselesaan kami, memandu cermat dan menjaga kami sekeluarga dengan baik.
Banyak tips dan story di kongsi sama.
Semua tempat menarik... read more dibawa, my son juga senang sama uncle budi.
Sampai jumpa lagi, terima kasih jadi juru photo nya

Jazzabellea


7/17/2019
Get more ideas on what to do on the
Yogyakarta Travel Guide
Book
your flights to Yogyakarta
today.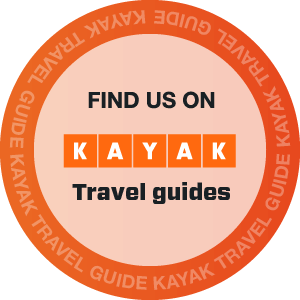 Java Heritage Tour
Java Heritage Tour is a local operator tour in Yogyakarta specialize in creating tailor made tours to your individual requirements and interests, ensuring that your holiday is exactly the way you want in affordable your budget.
Yogyakarta Tours| Private Tour | Hotel Reservtaion | Rent Car
+62 8191 5534 286
Email : agusrohmad@yahoo.com | contact@javaheritagetour.com
enjoy treveling with us
Thank you for visiting JavaHeritageTour.com If you need support, please Contact us.