Hunting Sunrise at Borobudur Indonesia – Travelers, who does not know Borobudur? Repercussions not only popular in Indonesia but has spread abroad. The splendor of the biggest temple in Indonesia has become one of the well known tourist spots. However, do you know if a lot of tourists who are also hunting the sunrise at Borobudur?
borobudur sunrise Travelers, to be able to get the best view, the easiest way is to stay at the Manohara. This is the easiest access to the top of Borobudur. You do not need to queue like everyone else who was waiting for the gate to open. You could say that this hotel is located at the foot of the temple. From any hotel room, you can quickly walk to the entrance. Interestingly, the hotel room fee is included in the entrance fee to Borobudur.
Early access to the Borobudur temple via Manohara started around 4:30 am. This is a practical and easy way for the gate of the temple will not be opened until 0600. If you're new to clock that much, meaning sunrise moment has passed. Because that's why Manohara be an alternative entry point that you can choose.
Or, if you really can not be forced to stay overnight at Manohara and chose another way, you can quickly come to Borobudur. As described above, if the entrance was opened at 6 am. So, inevitably travelers have to wait patiently.
Another way you can do is to climb Mount Punthuk Setumbu or Nirvana Sunrise. You could say that this hill is another alternative that you can go to hunt around the Borobudur sunrise. View obtained is not less beautiful with the charm of the sunrise at the top of Borobudur itself anyway, travelers.
Setumbu Punthuk hill located in Magelang, Central Jawat, precisely in Hamlet Kurahan, Karangrejo Village, District of Borobudur, or is about 5 km from the temple. Many say if you're lucky, you can get the golden rays of the sun appeared between the two mountains, Mount Merapi and Merbabu in the northern and southern Menoreh Mountains. It's beautiful! The landscape more exotic when the fog appeared from behind the trees and houses. So, you should not miss the moment with camera shots.
Travelers, because the moment of sunrise synonymous with fine weather, you also have to take into account when going hunting sunrise at Borobudur. Tips easiest, you can come during the dry season, which is between the months of April to September. At such time, the access road leading to the hill is not too muddy, so that you can more freely and enjoy nature in Bukit Punthuk Setumbu.
If you get lucky pengin sunrise, you are at least Punthuk Setumbu Hill at about 05:00 to 5:15. So, you must take into account the travel time from a place to stay until he came to the hill. It is estimated that it takes about 30 minutes from Borobudur by car. If you ride a motorcycle, a much shorter time. Initially there is no admission, but due to the more crowded, now each person is charged approximately IDR rupiah per person.
If you wanta have detailed information about the sunrise on Mount Punthuk Setumbu, there is a crew that will be there with. For the tariff issue, you can bargain. You also do not need to bother carrying supplies because at the top there is selling tea, mineral water, and even coffee.
No matter whether you're hunting sunrise at the top or at the Mount Temple Boroburur Punthuk Setumbu, which is important you do not forget to bring a camera to capture the moment so charming exotic in one of the biggest temple in Indonesia.
our guests' reviews at TripAdvisor
Percutian selama 4 hari 3 malam. Kami mengambil pakej transport & penginapan. Servis diberi sangat bagus. Driver kami, Supri sentiasa memberi idea & pandangan tentang tempat kami lawati. Tempat tinggal... read more kami juga sangat selesa & selamat. Berhawa dingin dan free flow water. Layanan owner Pak...Selengkapnya

hanannabilah


10/21/2018

Terima kasih kepada BANG BUDI yang sangat ramah kepada saya dan isteri...Dan Bang Budi juga pandai mengatur jadual semasa saya di jogja Gua Pindul, Timang Beach, Borobudur ,Gunung Berapi, Gumuk... read more Pasir, Parang Tritis, Hutan pinus hobbit Dan lain2 Lagi.Bang Budi juga tahu makan di mana yg enak seperti pak pong sate kambing...inshaallah kalau panjang saya datang lagi

From Malaysia
Johor bahru

mohdhafeez90


4/13/2019

Nama driver: Pak Tugi

Kami di Jogja selama 4 hari dan Pak Tugi layan kami dengan sungguh baik! Kemana-mana kami hendak pergi, walaupun jauh, dia hantar kami dgn... read more senyuman. Dia membawa kami ke warung makan local yg sedap dan tidak ada ramai tourist. Layanan Pak Tugi memang first class dan kami rasa sangat selesa dengan dia.

Terima kasih sekali lagi, Pak Tugi, untuk layanan yg teramat bagus!

Yasmin dan Aqillah dari Singapura

lilliesanddaisies


7/28/2018
Get more ideas on what to do on the
Yogyakarta Travel Guide
Book
your flights to Yogyakarta
today.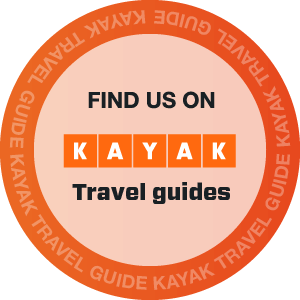 Java Heritage Tour
Java Heritage Tour is a local operator tour in Yogyakarta specialize in creating tailor made tours to your individual requirements and interests, ensuring that your holiday is exactly the way you want in affordable your budget.
Yogyakarta Tours| Private Tour | Hotel Reservtaion | Rent Car
+62 8191 5534 286
Email : agusrohmad@yahoo.com | contact@javaheritagetour.com
enjoy treveling with us
Thank you for visiting JavaHeritageTour.com If you need support, please Contact us.