Candirejo Village: experience rural Java's traditional life When visiting the impressive Borobudur Buddhist Temple in Central Java, the temple itself is not the only place of interest in the area. Not far from Borobudur is an interesting little village called Candirejo that is definitely worth a visit. For a break from "modern" life, designate a few days to watch, learn and experience life in this this quaint town, where ancient traditions are still followed, and indeed the village is best known for how it has maintained the authenticity of such traditions. Candirejo Village is located in the Borobudur District, about 3 kilometers southeast of Borobudur Temple in Magelang, Central Java.
The village is set amidst lush green fields and tropical rainforests, and populated with friendly people. Candirejo is said to be a symbol of Javanese culture where visitors can experience and participate in a variety of cultural attractions and activities. Many homemade handicrafts and souvenirs are also made here, such as beds, benches and bookshelves of bamboo, and bags and mats made of pandanus; all of which are available for purchase.
The word Candirejo is a combination of two Javanese words: Candi and Rejo. Candi means temple, but it can also mean stone, and Candirejo happens to be quite a stony area. The word Rejo means fertile, so when put together, Candirejo got its name as the land that was full of stones, but yet remained fertile.
Candirejo Village To Do
Explore the village by foot or horse carriage and discover the variety of things to see and do. Have a chat with the village's inhabitants and get a closer look into the culture and way of life in the village. Spend the night in the local, traditional houses to further blend in with the village, and join in with any of the many rituals performed in Candirejo.
Nyadran is a ritual performed once a year to welcome Ramadan, the fasting month for those of the Islamic faith. On Nyadran day, the residents of Candirejo will form a procession up the mountain Mijil to send offerings to the spirits of their ancestors. These offerings consist of chicken, boiled with spices and seasonings, steamed rice and vegetables. This ceremony is one of thanksgiving and prayer. Thanks to the almighty God for the harvest that has passed, and prayer for an ever increasing fertility of the harvest to come.
Jathilan is a traditional dance that plays a significant role in the history of Candirejo. This dance describes the war of Prince Diponegoro during the time of the Dutch colonialism in 1825. There are several other traditional dances in Candirejo including Wulangsunu and Gatholoco.
Menoreh is another event only found in Candirejo Village. This is a tour of sorts around the village to experience the everyday routines amongst the village community. After which, the tour continues out of the village as a bird tracking event to trace exotic birds within their natural habitat. While along the tracking route, you can also enjoy the natural sceneries, learn about the various medicinal plants and their uses and observe the traditional agricultural system and methods of cultivation.
Another interesting thing to be found in Candirejo is the Tuk Banyu salty springs, which are unique considering the village is quite a distance from the sea. Three other rivers also flow through the village: Progo, Belan and Sileng. Hop on a boat along one of these rivers and try your hand at fishing with the "nylantrang," which are the traditional fishing nets.
As this village is rich in handicrafts, these arts are another highlight of a visit to Candirejo. Crafts made of pandan leaves are some of the masterpieces of Candirejo and are usually in the form of mats or bags or other souvenirs in limited numbers. Bamboo crafts such as furniture and home appliances are also a plenty.
our guests' reviews at TripAdvisor
Perjalanan percutian sangat seronok.tempat sangat menarik bersama mas adi ....seorang yg ramah.terima kasih jugak pada pak agus kamarnya sungguh selesa.makanan enak.tq pada pak agus dan adi.👍👍👍👍👍

lizajamaludin


11/09/2018

Bersama driver Mas Budi. Senang untuk berurusan tanpa sebarang masalah. Tepat waktu dan mudah untuk bekerjasama. Percutian paling best untuk tahun 2018 , inshaAllah kembali lagi di lain tahun.... read more Dari Kelantan, Malaysia. #sepkitojangepecoh #bythelovechapters #anaisphotog

CivilQ2


1/01/1970
Get more ideas on what to do on the
Yogyakarta Travel Guide
Book
your flights to Yogyakarta
today.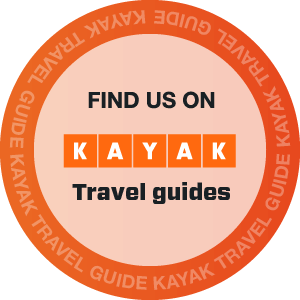 Java Heritage Tour
Java Heritage Tour is a local operator tour in Yogyakarta specialize in creating tailor made tours to your individual requirements and interests, ensuring that your holiday is exactly the way you want in affordable your budget.
Yogyakarta Tours| Private Tour | Hotel Reservtaion | Rent Car
+62 8191 5534 286
Email : agusrohmad@yahoo.com | contact@javaheritagetour.com
enjoy treveling with us
Thank you for visiting JavaHeritageTour.com If you need support, please Contact us.