Borobudur Temple Beautiful Budhist carvings ... but time your visit carefully! – Borobudur temple … the largest single budhist stupa in the world. Firstly the surrounds. 30 years ago you could tootle up to Borobudur from Jogya at 10am, wind your way down tiny roads and be the only person at the temple and not pay a single rupe to enter. You would walk between piles of 1000s of stones and pieces of carvings and struggle to find the main stairs to the top.
Then, about 10 years later, they put a chain link fence around it, filled it full of cheap hawker stalls, and had a trash strewn ugly garden surrounding it. Now, what a transformation. Yes, there are still hawker stalls, but the ticket office is swish and modern and the surrounding landscaped gardens are lovely and .. something very rare for Indonesia … completely void of trash. Entrance fee … bring your Indo photo ID if you are resident and it will cost you. Otherwise, pay the foreigners fee and dont hang around asking people how to get in free, like an Italian couple asked me when I was there ! I paid my Indonesian taxes to finance places like this, and now I dont have an income, I deserve to get in cheap !
Borobudur Temple Beautiful Budhist carvings
The Borobudur stupa is not an architectural wonder in its own right … not like the temples of Cambodie or some of the stupas in Thailand and Myanmar. It is a simple four sided stepped pyramid. The things that are great about this stupa are the views from the upper platform, and the fantastic carved frescos around the different levels. They are awesome, and testimony to the devotion and craftsmanship of the Javanese … which can still be seen in their wonderful carpentry and wood carvings nowadays.
Timing. We headed out from Jogya at 730 am, and were at the loket (ticket booth) at 845am. We chose a Monday morning, not a public holiday, and low season, and still there were tour groups and school groups with "foghorn leghorn" megaphones blasting out and crowding the stairs at that time. In such an event, go around to the side of the stupa and climb from there, and go straight to the top, before the crowds arrive. They will be busy snapping selfies on every step up, and the top wont get crowded till around 930. Then make your down from the top, level by level, which is the opposite of the way 9% of folks take in Borobudur. A general rule of thumb to avoid the crowd and hassle: get there just before 8am (loket opens at 8), avoid weekends and public holidays, and it is best if you are travelling in the low season.
One thing I do not like. If you follow the exit signs out, then you will be directed through a never ending (I reckon about 2km) of souvenir stalls selling cheap garbage, and you will be hassled all the way.
our guests' reviews at TripAdvisor
kunjungan saya ke yogjakarta bersama driver mas budi adalah yang terbaik dan best sekali.. maybe next time boleh berkunjung lg bersama dgn java heritage tour..

AdamZ1688


1/01/1970

Terima kasih kepada BANG BUDI yang sangat ramah kepada saya dan isteri...Dan Bang Budi juga pandai mengatur jadual semasa saya di jogja Gua Pindul, Timang Beach, Borobudur ,Gunung Berapi, Gumuk... read more Pasir, Parang Tritis, Hutan pinus hobbit Dan lain2 Lagi.Bang Budi juga tahu makan di mana...Selengkapnya

mohdhafeez90


4/12/2019

Perjalanan percutian sangat seronok.tempat sangat menarik bersama mas adi ....seorang yg ramah.terima kasih jugak pada pak agus kamarnya sungguh selesa.makanan enak.tq pada pak agus dan adi.👍👍👍👍👍

lizajamaludin


11/09/2018

Pertama kali saya sampai di Indonesia..pertama kali juga saya dapat perkhidmatan terbaik dari En Budi! Saya suka sikap Pak Budi yang sangat menepati masa dan baik hati menolong saya... read more mencari telefon yang hilang dan jumpa kembali.. terima kasih! saya harap teruskan perkhidmatan yang sebagus ini..terima...Selengkapnya

Passport829711


10/25/2018
Get more ideas on what to do on the
Yogyakarta Travel Guide
Book
your flights to Yogyakarta
today.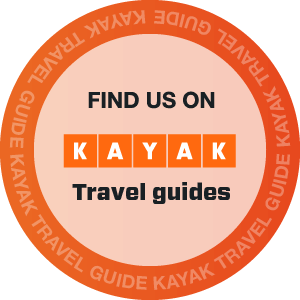 Java Heritage Tour
Java Heritage Tour is a local operator tour in Yogyakarta specialize in creating tailor made tours to your individual requirements and interests, ensuring that your holiday is exactly the way you want in affordable your budget.
Yogyakarta Tours| Private Tour | Hotel Reservtaion | Rent Car
+62 8191 5534 286
Email : agusrohmad@yahoo.com | contact@javaheritagetour.com
enjoy treveling with us
Thank you for visiting JavaHeritageTour.com If you need support, please Contact us.