Beautiful Sun Rise Borobudur – Sunrise is the instant at which the upper edge of the Sun appears above the horizon in the east. Sunrise should not be confused with dawn, which is the (variously defined) point at which the sky begins to lighten, some time before the sun itself appears, ending twilight. Because atmospheric refraction causes the sun to be seen while it is still below the horizon, both sunrise and sunset are, from one point of view, optical illusions. The sun also appears larger on the horizon, but this is another optical illusion, similar to the moon illusion.
The monument is both a shrine to the Lord Buddha and a place for Buddhist pilgrimage. The journey for pilgrims begins at the base of the monument and follows a path circumambulating the monument while ascending to the top through the three levels of Buddhist cosmology, namely Kāmadhātu (the world of desire), Rupadhatu (the world of forms) and Arupadhatu (the world of formlessness). During the journey the monument guides the pilgrims through a system of stairways and corridors with 1,460 narrative relief panels on the wall and the balustrades.
Enjoy Sun Rise at the top of the Borobudur temple, viewing beautiful volcanoes of Merbabu and Merapi. In the certain months, Sun appears between the two volcanoes. This tranquila excursion begins at 04.30 AM, start from the Manohara hotel. A registration by showing copy of your passport is required a day before. Walk to the temple and have a quiet atmosphere in Budha statues and stupas. Afterwards, explore down to the temple, understanding Borobudur relief. Excursion end back to the Manohara, have a coffee break. For other enchanting tour, you may combine by cycling to Pawon and Mendut temples nearby or take 'andong' (horse cart) passing typical villages.
Please inform number of passanger for tour quotation. English speaking guide is common. For other language, please mention on your inquiry upon available. For meals, lunch and dinner, we suggest take at local restaurant at own account. Guide will inform places to dine. Price is fixed and writen in the menu. Some restaurant included the tax, and some is subject to tax charge. We do not mention the price in this web to provide you easy consultansy and designing budget. For upgrade and down grade hotel, please just inform us.
our guests' reviews at TripAdvisor
Terima kasih banyak2 Pak Tugi bawa kami jalan-jalan pusing Yogjakarta. Servis terbaik termasuklah bawa ke tempat makan yang sedap2, peramah, menepati masa, dan bawa ke tempat2 menarik yg tiada... read more dalam itenari kami. #paktugiterbaik

Navigator816060


9/17/2018

Pertama kali saya sampai di Indonesia..pertama kali juga saya dapat perkhidmatan terbaik dari En Budi! Saya suka sikap Pak Budi yang sangat menepati masa dan baik hati menolong saya... read more mencari telefon yang hilang dan jumpa kembali.. terima kasih! saya harap teruskan perkhidmatan yang sebagus ini..terima...Selengkapnya

Passport829711


10/25/2018

Percutian yg menyeronokkan. Tempat² yang menarik. Pemandu yg baik, peramah, penyabar. Tq mas Adi dan pak Agus. Semoga ketemu lg di lain waktu.

n0rhaslindaj


11/09/2018

Percutian selama 4 hari 3 malam. Kami mengambil pakej transport & penginapan. Servis diberi sangat bagus. Driver kami, Supri sentiasa memberi idea & pandangan tentang tempat kami lawati. Tempat tinggal... read more kami juga sangat selesa & selamat. Berhawa dingin dan free flow water. Layanan owner Pak...Selengkapnya

hanannabilah


10/21/2018
Get more ideas on what to do on the
Yogyakarta Travel Guide
Book
your flights to Yogyakarta
today.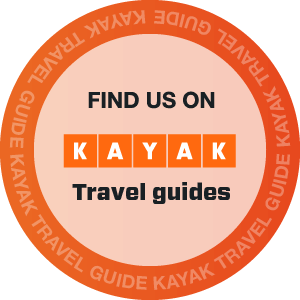 Java Heritage Tour
Java Heritage Tour is a local operator tour in Yogyakarta specialize in creating tailor made tours to your individual requirements and interests, ensuring that your holiday is exactly the way you want in affordable your budget.
Yogyakarta Tours| Private Tour | Hotel Reservtaion | Rent Car
+62 8191 5534 286
Email : agusrohmad@yahoo.com | contact@javaheritagetour.com
enjoy treveling with us
Thank you for visiting JavaHeritageTour.com If you need support, please Contact us.